Another month, another update. A few random comments.
Good Reads/Listens/Watches
Life
We survived the dreaded "Polar Vortex." It was cold (-30°F without wind chill).


We took a three-week hiatus from frisbee golf but resumed when temperatures reached a balmy 25°F. It was practically swimsuit weather. 
A colleague was kind enough to share a parking pass with me this month on her non-teaching days, meaning that I drove 40% of days during the horrific cold. The remaining days I parked 1.5 miles away from campus and biked the remainder. I got a brain freeze while biking those 1.5 miles.

I changed a light fixture in our house without electrocuting myself. It was a miracle.
Because of the manufacturer drug coupon arbitrage (in which I get the full pre-discount price of the drug applied to my deductible), I've spent $288.58 of real dollars on healthcare (doctors + drugs) YTD and accumulated $2,188.78 towards my 2021 deductible (41%). At this rate, we'll hit our deductible in a couple of months having not spent any real money on healthcare this year.

I'm strategically deferring discretionary appointments a few months until we've hit our deductible, after which we get an 80% discount on all subsequent healthcare.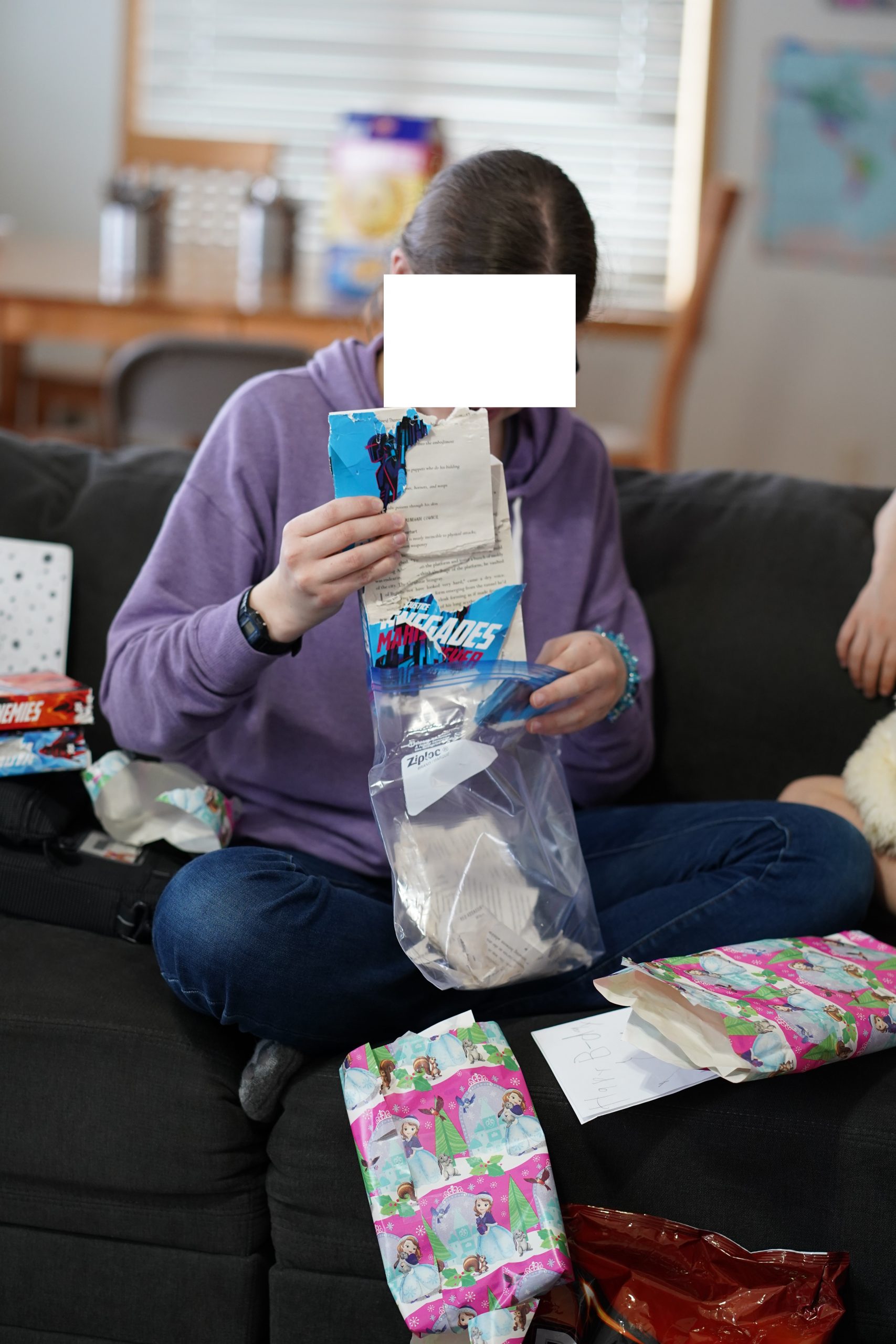 We ordered FC1 a trilogy of books for her birthday. The Amazon driver left the bubble-wrapped envelope on our doorstep. Unfortunately, our unfrugal dog found the package before we did. The above was the result. One of the three books was unscathed. The second was salvageable after Mrs FP painstakingly taped the destroyed pages back together. The third was unsalvageable. Add another $10 to the unexpected costs of dog ownership — or more precisely, $10 to the costs of not properly training our dog (though luckily she's pretty well behaved indoors these days).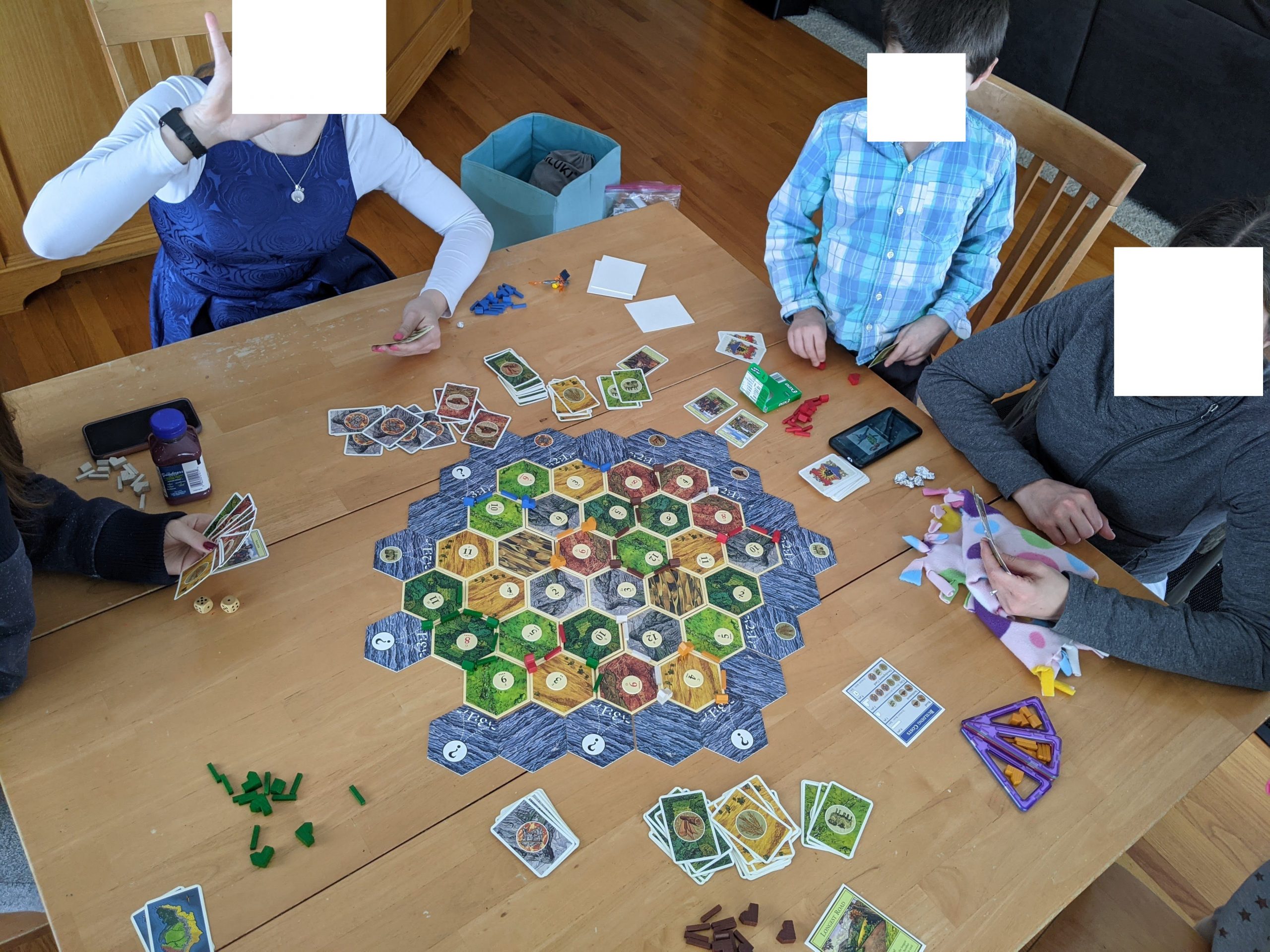 While holed up inside for several weeks, we played a lot of board games. Settlers was a favorite. With younger kids, we introduce a few house rules to speed the game up (mainly, we usually don't play with the robber).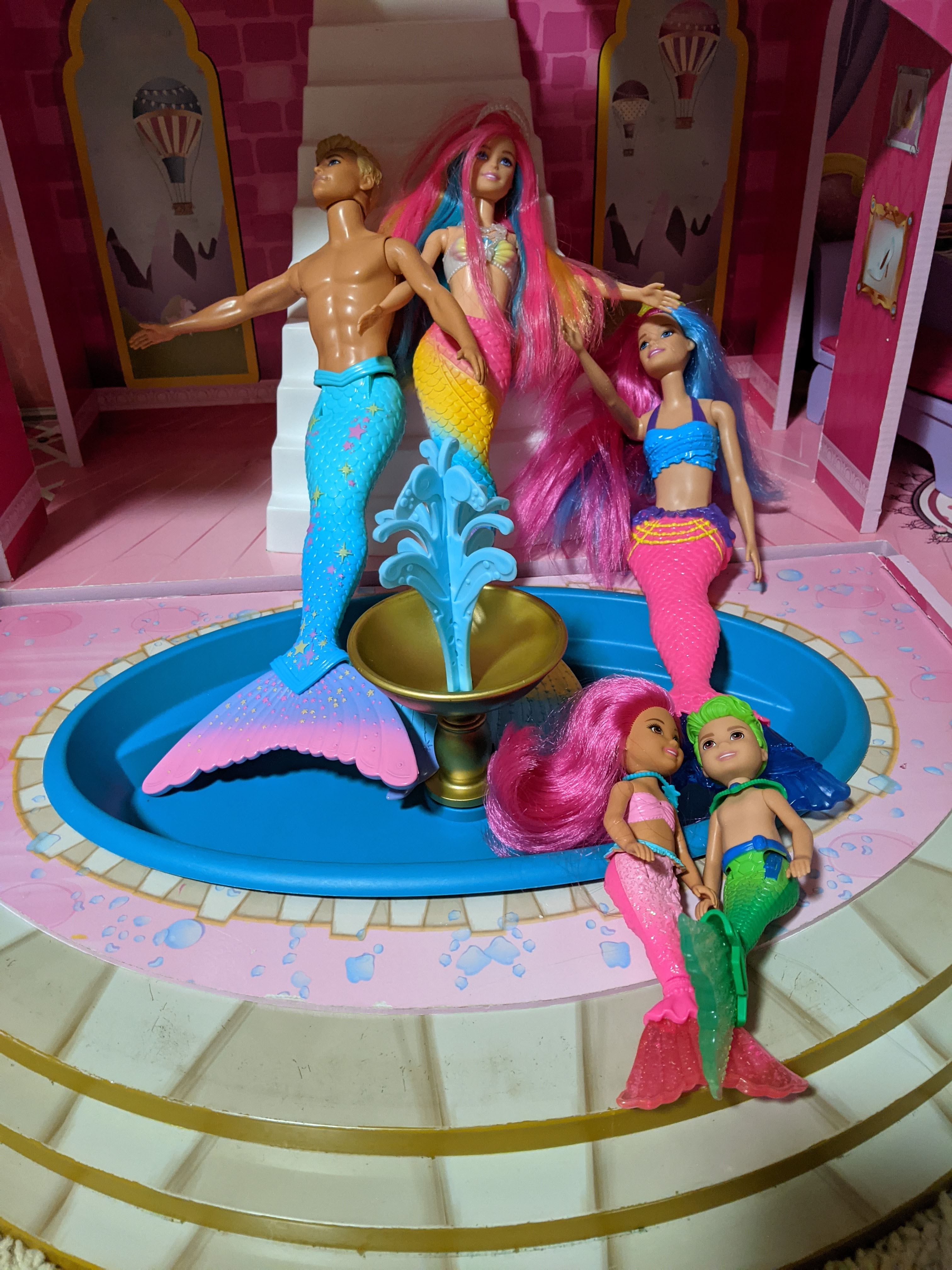 The Walmart merman acquired last month proved to be fertile. They have multiplied. Another $50 of FC4's money down the drain. Stuff begets more stuff.


Cold. No wind chill. It was colder overnight before I took the screenshot.


Our unfrugal dog wasn't phased by horrific temperatures like I was.


The anatomy of a Costco deal. This hooded down jacket looked perfect for my backpacking ventures, so I watched the (already discounted) price over the past few weeks. I took the picture above to remind myself to look up reviews of the product when I got back to WIFI, because I'm not the kind of irresponsible person who frivolously uses cell phone data. The reviews looked good, but I deferred buying the jacket because they had a million of my size and the price was sure to fall more. It dropped to $20 and I snagged the last one of my size. If you could strategically purchase the last item of every single item at Costco, you'd pay ~50% less than Costco's normal price. Unfortunately, this only works for seasonal stuff (clothing, furniture, etc) and not normal stuff (food). Unfortunately (x2), it is not viable for someone to live at Costco and constantly monitor prices, though I probably come closer to this reality than any other human being on Earth.


For those envious of the low cost of living in the Midwest, I present to you something Mrs FP saw on social media. I would agree. Unfortunately, potholes from hell came a few weeks early this year.


After the predictably long delay, I sold my fifth consecutive $100 AA egift card on Raise.com for $81.23. I was somewhat worried that depressed travel demand due to Covid would have created problems, but apparently not. This brings the net-annual fee of the BoA Premium Rewards card to $10.27 (=$95 – ($100*3.5% + $81.23)). The break-even spend on this card relative to my 2% Fidelity is therefore $1,643.20 (=$10.27/(2.625%-2%)). We easily surpass that each year on payments to doctors & other life expenses. For obvious reasons, the vast majority of our expenditures continue to be funneled through the 5.25% cards.


$2,186.98 of the $5,400 deductible accumulated (41%) after spending $288.58 of real dollars. A simple google query for asthma & ADHD drug coupons late last year will have ended up saving me thousands of dollars (>$4k) in 2021. 
Made Me Laugh
This Month's Finances
The good:

Still employed.
$150 Rakuten/Ebates rebate. I think it was from booking the Disney Cruise a few months back via Raise => Walmart GC => Sam's Club => Disney GC.
My 100 MoviePass shares increased by almost 100% this month, from $0.16 to $0.30.

I don't understand how the stock price is above zero ($0.003/share).
Hopefully MoviePass will become the next Gamestop.

The bad/abnormal:

$313 airplane ticket for annual backpacking trip (to WY for fourth consecutive year).
$165 flag football expense (for two kids).
$75 annual Disney plus subscription.

Despite desperately trying, I failed to convince my family that the expansive selection of Disney DVD's at the library were an adequate substitute to Disney plus.
Like the mermaids, I think I've inadvertently committed to a lifetime subscription while naively thinking I was signing up for a single purchase.

Lesson learned: avoid Disney+ and mermaids/mermen at all costs.

$50 in mermaid labor and delivery costs.
Full version downloadable here (link).

Footnotes:
Fidelity unambiguously has the best HSA on the market. $0 admin fees + $0 expense ratio funds.
I lazily approximate home value as my historical purchase price.
I have a 15Y mortgage which results in much larger principal payments than a 30Y mortgage. Since principal payments are simply transfers from one pocket (assets) to another (debt reduction), I treat such cash flows as savings.
~$0 cell phones described here.
All expenditures at Costco & Walmart are classified as "Food at home" for simplicity (even if it's laundry detergent, clothing, medicine, toys, etc).
Nobody knows the perfect asset allocation. Just pick one and run with it. Use a target date retirement fund as a benchmark if you want some guidance (link). If you prefer to DIY (as I do), then a three-fund portfolio is great (link).
My low portfolio expense ratio is the primary reason why I don't hold target-date funds, which have expense ratios anywhere from 0.16% to 1%. I can achieve a much lower expense ratio on my own due to Admiral shares, etc. And it's not hard. Plus, a DIY portfolio allows one to tax-loss-harvest more easily.
ETF's are slightly more annoying to hold relative to index funds. With ETF's, you must deal with bid-ask spreads as well as the inability to buy partial shares. With a simple index fund, you don't have to deal with either of these issues. Bogleheads discussion here (link).
I continue to own VTSAX rather than FZROX and in my taxable brokerage account because it is more tax efficient due to lower capital gains distributions. Bogleheads discussion here (link).
The one blight in my expense ratio analysis is my 529 plan. The underlying Vanguard fund is almost free to hold (0.02%), but the high administrative fees bring the total cost of holding the fund to 0.29%. I abhor fees and would likely avoid 529 plans if I didn't get to deduct up to $10k of contributions per year on my state return, saving myself $700/year in state income taxes.
CA's 529 plan has the lowest expense ratio US equity index fund of any in the US (link). I'd have 100% of my money here if not for the state tax deduction I receive in my own state.
I own one share of Berkshire Hathaway (B Class) for the sole purpose of getting 4 free tickets/year to Berkshire's annual meeting.
I bought 100 shares MoviePass for $0.0127/share to be able to tell my students that I held a stock that went to zero. So far, the stock price stubbornly remains above zero.
Disclaimer: This site is for entertainment purposes only, as disclosed here: https://frugalprofessor.com/disclaimers/