I realize that blogging about my sheltered life is tone deaf in light of the unfathomable suffering in Ukraine right now.
But tradition (5.5 years strong) demands that I write something. So here we go…
Another month, another update. A few random comments.
Good Reads/Listens/Watches
Harvard economist Greg Mankiw on Ukraine:

A couple of links

I am blown away by Zelenskyy's response to the invasion; I've never seen such inspiring leadership in my life.

I enjoyed watching Charlie Munger's interview at the Daily Journal annual meeting (link).

I especially liked his thoughts on the dramatic increase in our standard of living over the past century. Despite these miraculous advancements, our tendency to fall victim to envy robs us of happiness (link).
I hope I'm 1/100th as sharp as he is at 98!
After a couple year hiatus, the in-person Berkshire meeting is resuming on Saturday, April 30th. I'm planning on being there. One would hope Munger and Buffett will attend many more meetings to come, but the actuarial tables indicate that this might be overly optimistic.

The Tinder Swindler (link).

A Netflix documentary about an elaborate con using the Tinder dating app. I had low expectations going into it, but I thought the movie was very well done.

A friend recommended the podcast Smartless to me (link).

It is pretty entertaining. It's the only "fun" podcast I listen to.
Jason Bateman, Sean Hayes, and Will Arnett are the hosts.
They have interviewed some pretty interesting guests (Jerry Seinfeld, Tom Hanks, etc).

Fun read about a retired 60+ year-old couple who rode their bikes 3,800 miles across the country (WSJ link).
Life
FC1 turned 15 and got her driver's permit.

After spending several hours practicing with her in the high school parking lot, I congratulated myself on keeping my composure. When we started practicing in our neighborhood, however, it became a lot more difficult to keep my composure. Heaven help me!
We bought these "student driver" magnets from Amazon $9 to put on the car.

I think it was $9 (+tax) well spent. Other drivers seem a bit more patient when they see the signage.
The magnets seem a bit weak, but certainly adequate for driving in-town. I'm skeptical that they would stay attached on the freeway.

I added FC1 to our Geico insurance. The price tag didn't go up yet, but will go up by $574.54/year once she turns 16 (from $243.84*2/year to $531.11*2/year).

No news yet on how this will affect my $1M umbrella policy.

I competed in my second climbing competition at our university's climbing gym. It was a blast. After battling a 5.12 route for an hour (and falling many times), I finally finished the route with seconds to spare. It was one of the highlights of my life.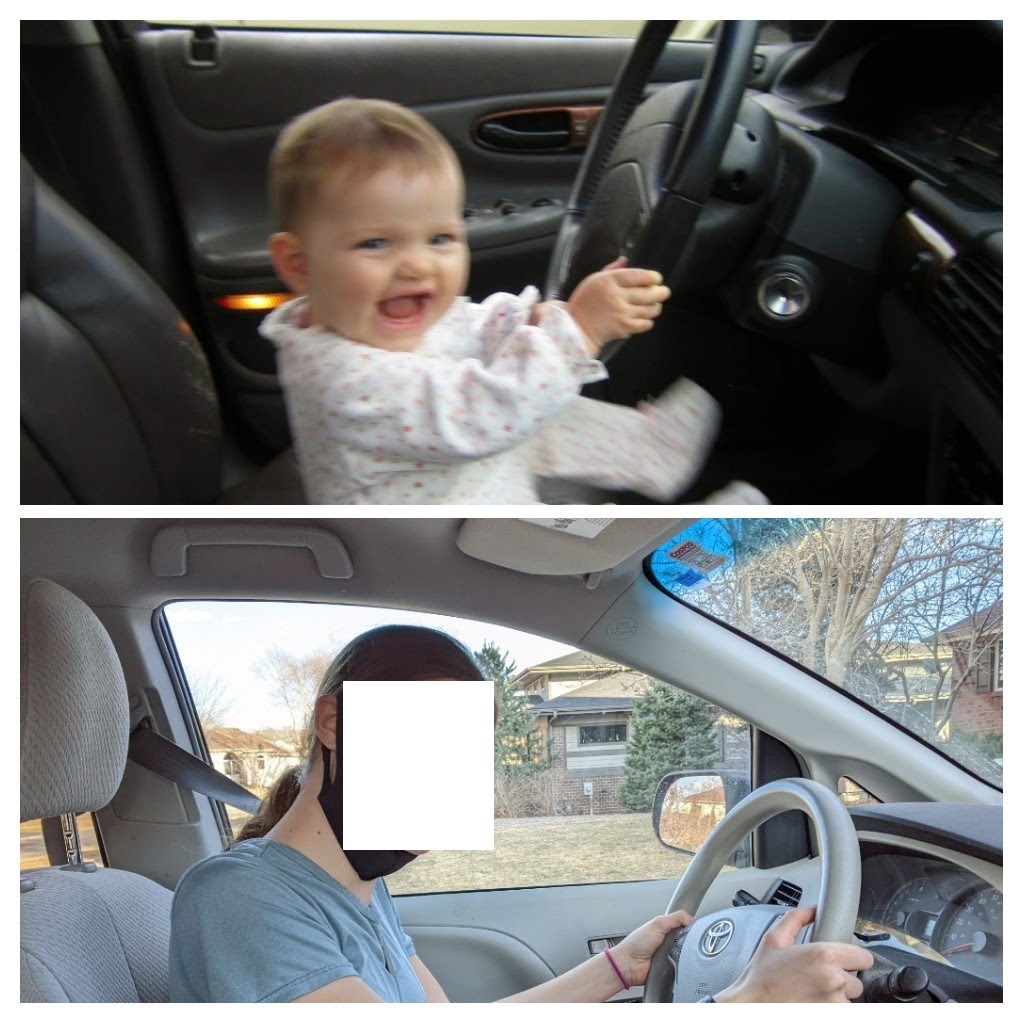 FC1 has been dreaming of this moment for quite some time!!!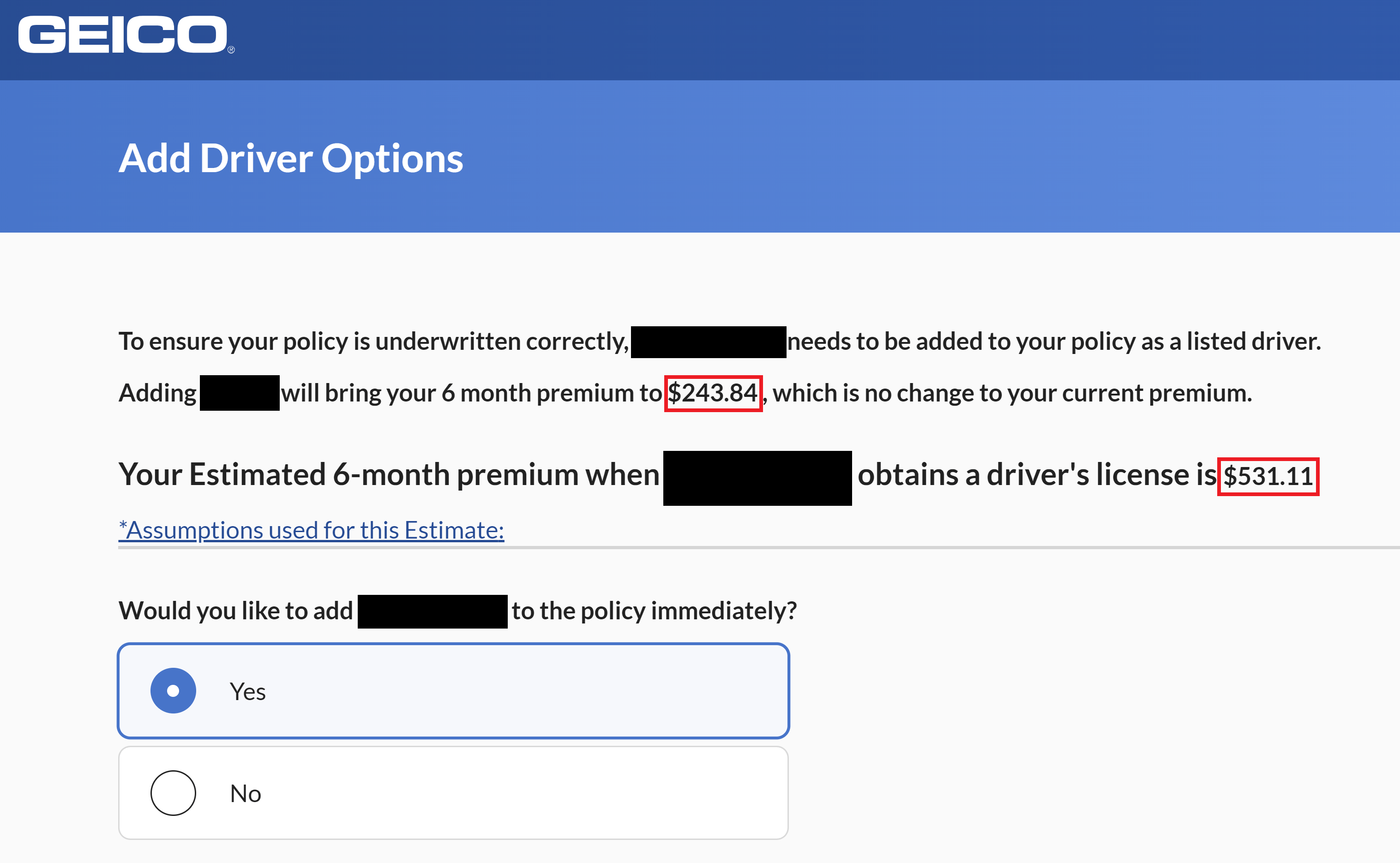 Adding FC1 to Geico. Ouch!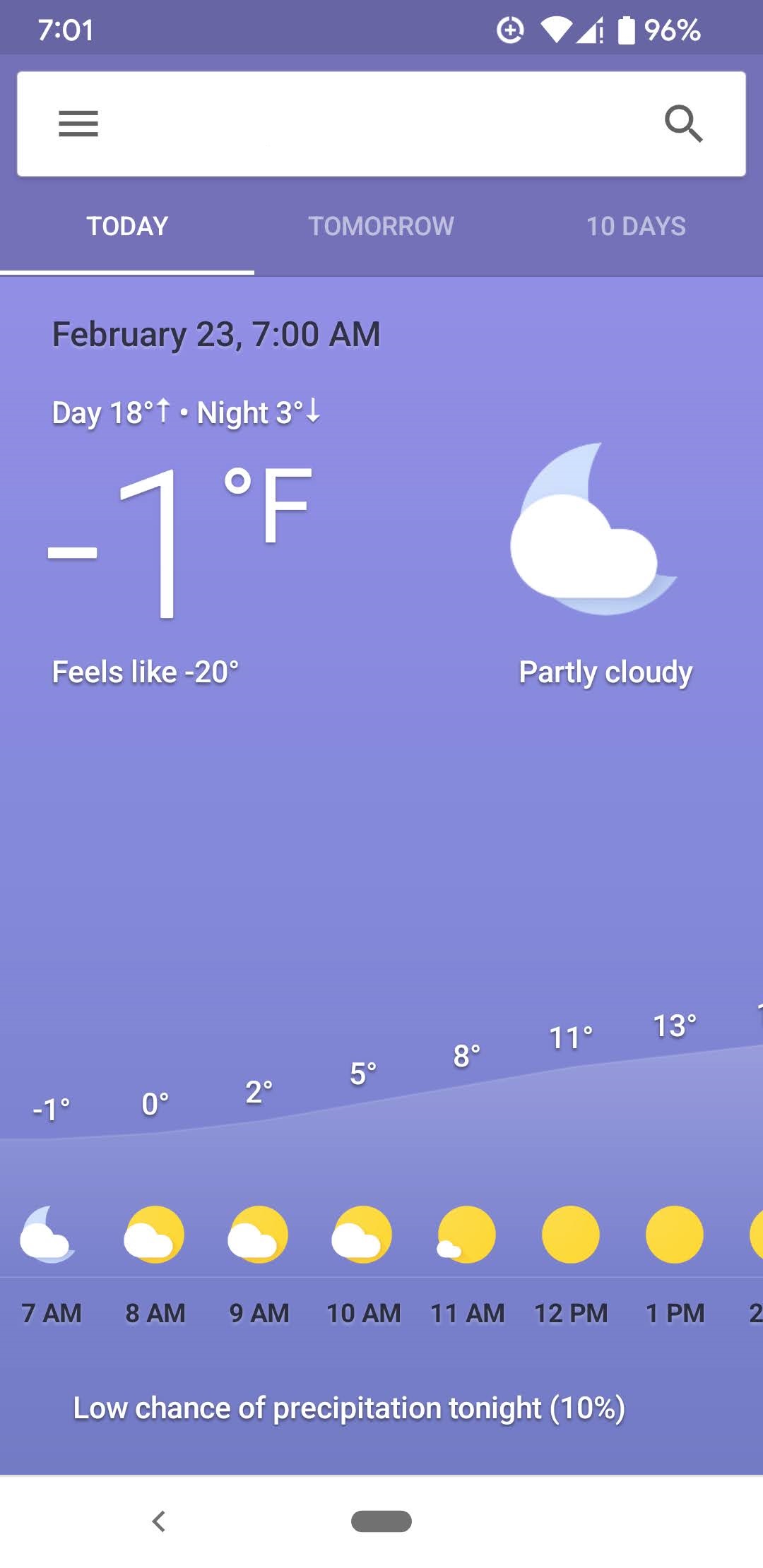 It got cold. Then warm. Then cold. Then warm….






Suffice it to say, I've never seen a bigger chew toy in my life. The thing was 4 inches in diameter and weighed ~8 lbs? I'm unsure what breed of dog this toy was intended for.
This Month's Finances
With the recent market volatility, I decided to try my hand at some tax-loss harvesting (TLH'ing), despite doing the math and concluding that it is largely an unproductive endeavor. Early Feb 25, the markets were down ~2%. so I figured I'd give it a try. I submitted my order around noon. I had to teach the next few hours, but the markets rallied during that time to +1.74% for the day. This ~4% intraday price swing negated much of my anticipated benefit from TLH'ing. Oh well. A few thoughts:
Lesson learned: submit TLH orders for mutual funds near the end of the day.

TLH'ing with ETF's would have obviously mitigated that issue entirely.

That said, TLH'ing with mutual funds at Vanguard could not have been more simple. The exchange occurred at NAV. There was no timing issues to worry about.

I TLH'd from the Vanguard Total Stock Market Index (VTSAX) to the Vanguard Large Cap Index Fund (VLCAX), which appears to track the Total Stock Market slightly better(?) than the S&P index.
I'll hold VLCAX for at least 31 days and reassess. If the price drops again, I'll TLH back to VTSAX. Otherwise, I suppose I'll hold onto it forever.
For reporting purposes in my financial statements, however, I simply combine the two holdings into "VTSAX". They are essentially the same fund anyway.
When combined with some trades from last month, I've realized losses slightly in excess of $3k. Therefore, I'll hit the max $3k deduction of losses against my ordinary income this year, with any remaining losses being carried forward to future years.

This, of course, is not free money since the lowering of the cost basis will cause a larger tax burden down the road. That said, if my future tax rate on LTCG is 0% (a la GoCurryCracker), this could indeed present a small arbitrage opportunity. The net tax savings would be ~$930 (e.g. $3k*(24% federal+7% state)). Not gigantic by any means, but I'll take it.

The good:
The bad/abnormal:
Full version downloadable here (link).

Footnotes:
Fidelity unambiguously has the best HSA on the market. $0 admin fees + $0 expense ratio funds.
I lazily approximate home value as my historical purchase price.
I have a 15Y mortgage which results in much larger principal payments than a 30Y mortgage. Since principal payments are simply transfers from one pocket (assets) to another (debt reduction), I treat such cash flows as savings.
~$0 cell phones described here.
All expenditures at Costco & Walmart are classified as "Food at home" for simplicity (even if it's laundry detergent, clothing, medicine, toys, etc).
Nobody knows the perfect asset allocation. Just pick one and run with it. Use a target date retirement fund as a benchmark if you want some guidance (link). If you prefer to DIY (as I do), then a three-fund portfolio is great (link).
My low portfolio expense ratio is the primary reason why I don't hold target-date funds, which have expense ratios anywhere from 0.16% to 1%. I can achieve a much lower expense ratio on my own due to Admiral shares, etc. And it's not hard. Plus, a DIY portfolio allows one to tax-loss-harvest more easily.
ETF's are slightly more annoying to hold relative to index funds. With ETF's, you must deal with bid-ask spreads as well as the inability to buy partial shares (Fidelity now offers fractional shares). With a simple index fund, you don't have to deal with either of these issues. Bogleheads discussion here (link).
I continue to own VTSAX rather than FZROX and in my taxable brokerage account because it is more tax efficient due to lower capital gains distributions. Bogleheads discussion here (link).
CA's 529 plan has the lowest expense ratio US equity index fund of any in the US (link). I'd have 100% of our 529 money there if not for the state tax deduction we receive in our own state.
Disclaimer: This site is for entertainment purposes only, as disclosed here: https://frugalprofessor.com/disclaimers/