Another month, another update. A few random comments.
Good Reads/Listens/Watches
Life
It snowed 14 inches in a 24-hour period which shut the town down for a few days (the elementary school was shut down for three days; the university was shut down for two).  Even though we live in the midwest, the plowing infrastructure is really weak so people were unable to leave their homes for a few days.

We ventured out a quarter mile (to Costco), got stuck, and had to push our way out. Others on the road got more stuck and we helped dig them out. The experience reinforced my irrational desire to buy a Cybertruck — the most hideous (but practical) vehicle ever designed. In the interim, my 2010 Corolla + 2012 Sienna + bikes will have to suffice.

A ***minor*** problem with the Cybertruck is that it won't fit my entire family (seats 6; I need 7). I'm currently working out ways to safely strap a child to the roof.

I continued to bike to work, though they didn't plow a quarter mile of the trail for some incomprehensible reason. I took a minor fall or two at walking speed trying to navigate that portion of the trail.

I have a brother-in-law with a healthy addiction to board games. Every time we get together, he brings about 30 new games to teach the family. He owns well over a thousand. A few years back he taught us the game Century Spice Road (link). I instantly loved it and bought it years ago. For some reason it sat unopened in our closet for years until this past month. It's similar to Splendor, which is also a good game that we bought in 2015.
The healthcare prescription arbitrage is alive and well in 2021 with some previously unvetted prescriptions. Basically, my insurance company gives me full credit for prescriptions even if a manufacturer's coupon is used. Depending on the sequencing of transactions this year, this loophole has the potential to save us about $5k on healthcare this year. Unfortunately for me, I can't stave off all doctor's appointments until hitting the deductible/OOP max, so the arbitrage unfortunately won't result in $0 medical expenditures this year. Sequencing matters.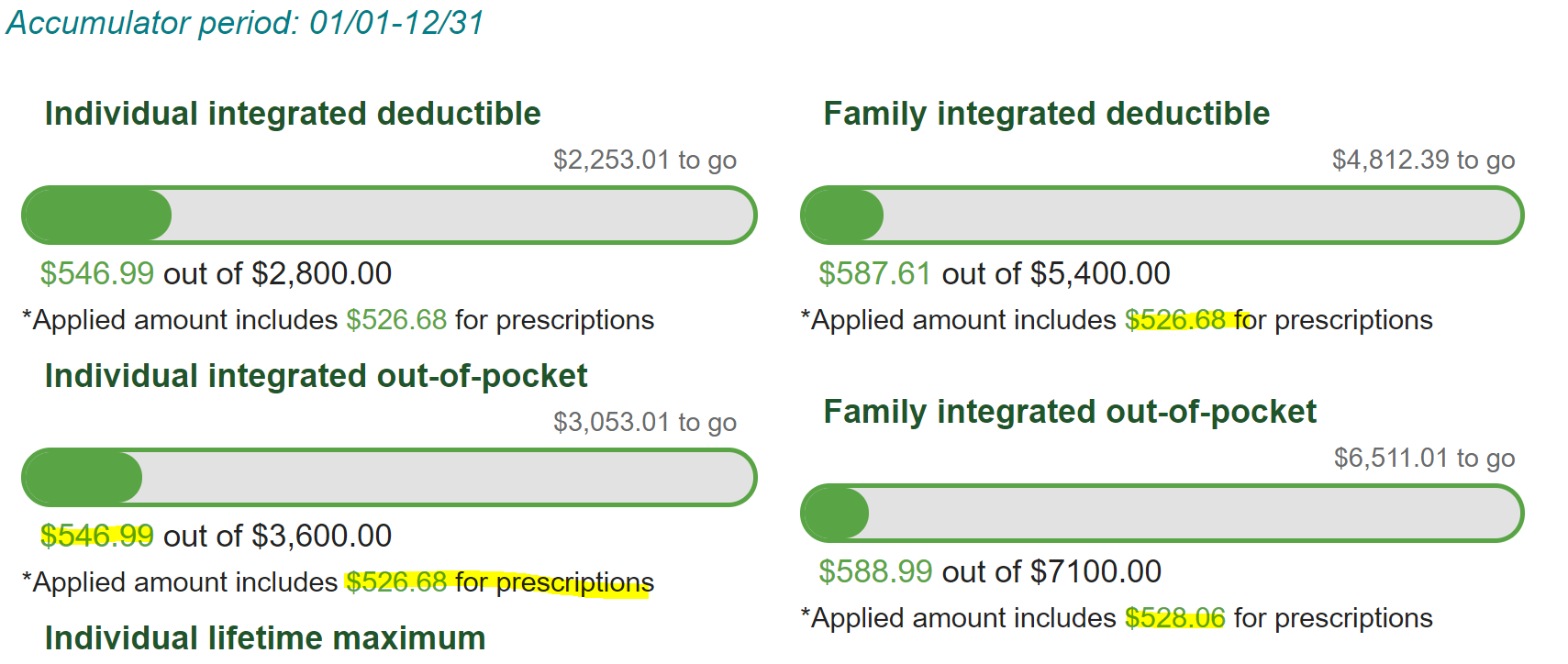 The prescription arbitrage is alive and well in 2021. I filled a $526.68 prescription, paid $0 for it thanks to a manufacturer's coupon, and got the full credit for the drug on our healthcare deductible. It's such a bizarre system that I don't pretend to understand the underlying economics at play here.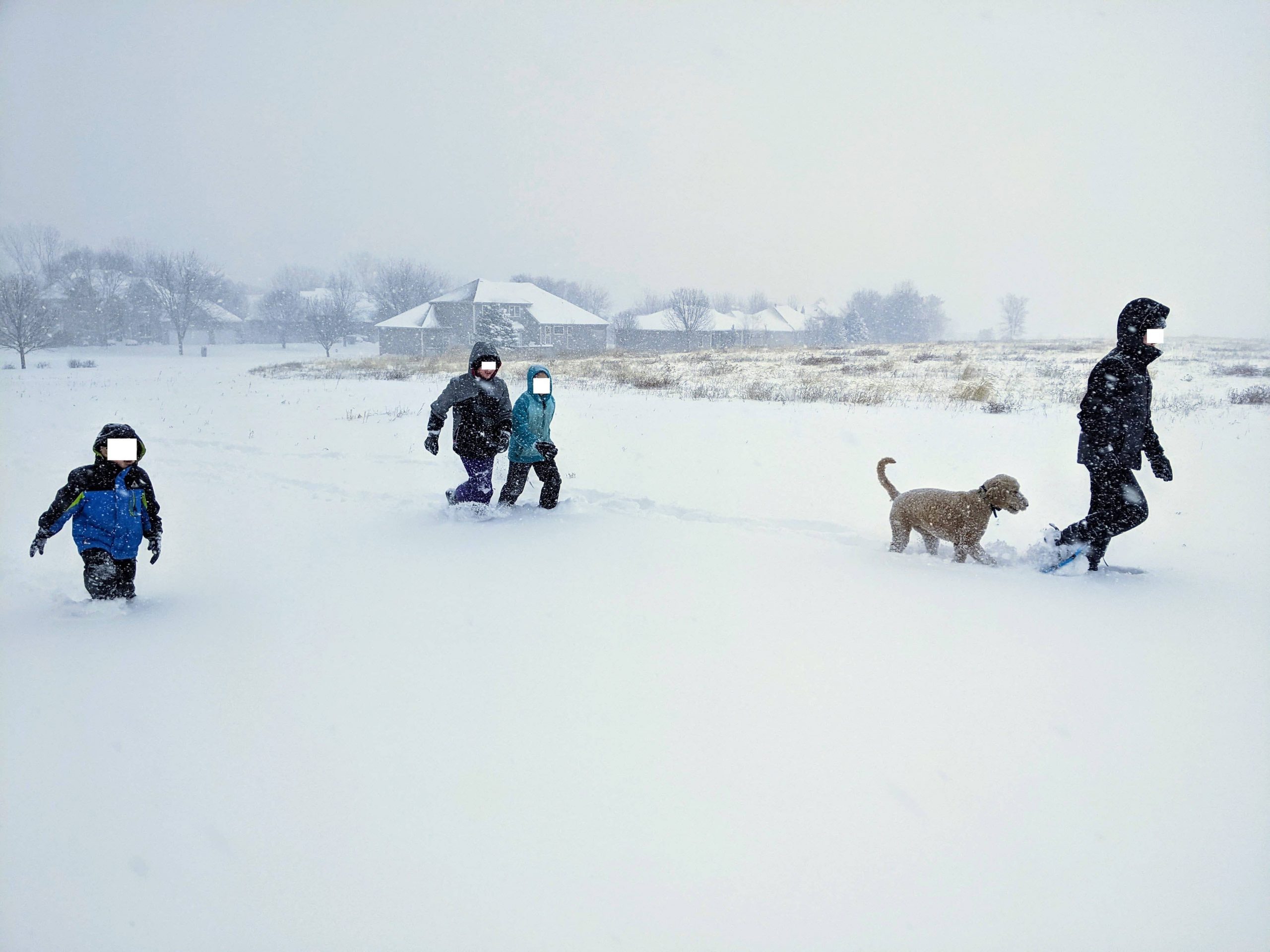 We bought snowshoes for $20/pair at Costco a few years back but hadn't needed to open them until this storm. They worked fine. Our dog was not a fan of the powder (she'd sink to her belly on her skinny stilt legs) and learned pretty quick to simply follow our tracks. The unfortunate thing is that following our tracks involved lots of her stepping on our snowshoes. It took about an hour to get our snow gear on and the kids lasted about 7 minutes in the snow before wanting to go back inside.




Winter wonderland. FC1 is collapsed in the snow somewhere in that picture.




Mrs FP almost broke her back helping to stack FC4's snowman (FC4 did the ball rolling). FC4 was proud of the lightning scar.





Puzzles are a crowd favorite during the dead of winter. What a great investment these are. Ravensburger makes the best (link).





Post-Christmas acquisition of Mermen Ken by FC4 using her own money. This is a classic example of "stuff begetting more stuff." For Christmas, Mrs FP got FC4 a mermaid Barbie doll. For the ensuing 20 days, I heard incessant begging from FC4 that mermaid Barbie needed a merman Ken to be involved in "love triangles." Finally, we caved.





It appears that I am forever doomed to Barbie Ken + mermaid product recommendations on Amazon. I hadn't been planning on it, but long-haired hippy Ken might be my next impulse purchase thanks to Amazon's insidiously powerful algorithms. He's pretty dreamy.





Speaking of dreamy, I'm doing my best Kenny G impersonation above to impress Mrs FP. It didn't work. Perhaps it had something to do with my gangly body in smelly long underwear from bike commuting.
FC1 has played the clarinet for a few years at school. They give free instruction, so I've been a fan. In her band this year, there was an oversupply of clarinet players so they sent her home with a school-issued saxophone. The saxophone is louder than the clarinet.
  
This Month's Finances
The good:

Still employed…
Filled a bunch of tax-advantaged buckets (IRA + 529 + most of HSA).

The bad/abnormal:

$95 purchase of 24 climbing movies.
$7.94 Barbie Dreamtopia Merman Doll.
Full version downloadable here (link).

Footnotes:
Fidelity unambiguously has the best HSA on the market. $0 admin fees + $0 expense ratio funds.
I lazily approximate home value as my historical purchase price.
I have a 15Y mortgage which results in much larger principal payments than a 30Y mortgage. Since principal payments are simply transfers from one pocket (assets) to another (debt reduction), I treat such cash flows as savings.
~$0 cell phones described here.
All expenditures at Costco & Walmart are classified as "Food at home" for simplicity (even if it's laundry detergent, clothing, medicine, toys, etc).
Nobody knows the perfect asset allocation. Just pick one and run with it. Use a target date retirement fund as a benchmark if you want some guidance (link). If you prefer to DIY (as I do), then a three-fund portfolio is great (link).
My low portfolio expense ratio is the primary reason why I don't hold target-date funds, which have expense ratios anywhere from 0.16% to 1%. I can achieve a much lower expense ratio on my own due to Admiral shares, etc. And it's not hard. Plus, a DIY portfolio allows one to tax-loss-harvest more easily.
ETF's are slightly more annoying to hold relative to index funds. With ETF's, you must deal with bid-ask spreads as well as the inability to buy partial shares. With a simple index fund, you don't have to deal with either of these issues. Bogleheads discussion here (link).
I continue to own VTSAX rather than FZROX and in my taxable brokerage account because it is more tax efficient due to lower capital gains distributions. Bogleheads discussion here (link).
The one blight in my expense ratio analysis is my 529 plan. The underlying Vanguard fund is almost free to hold (0.02%), but the high administrative fees bring the total cost of holding the fund to 0.29%. I abhor fees and would likely avoid 529 plans if I didn't get to deduct up to $10k of contributions per year on my state return, saving myself $700/year in state income taxes.
CA's 529 plan has the lowest expense ratio US equity index fund of any in the US (link). I'd have 100% of my money here if not for the state tax deduction I receive in my own state.
I own one share of Berkshire Hathaway (B Class) for the sole purpose of getting 4 free tickets/year to Berkshire's annual meeting.
I bought 100 shares MoviePass for $0.0127/share to be able to tell my students that I held a stock that went to zero. So far, the stock price stubbornly remains above zero.
Disclaimer: This site is for entertainment purposes only, as disclosed here: https://frugalprofessor.com/disclaimers/