Another month, another update. A few random comments.
  Good Reads/Listens/Watches
Steve Levitt interviews Harvard psychologist Dan Gilbert (link).
MyMoneyBlog on the upcoming expiration of Vanguard's patented tax-efficient ETF+MF combo (link).

While interesting, it seems that the industry has simply transitioned from mutual funds to ETFs. Consequently, the expiration of this patent seems largely inconsequential. 

The Finance Buff on TIPS (link).
Life
The end of the school year always hits us like a ton of bricks. The kids are busy with band concerts, musicals, and sports. And the end of the semester is always a bit stressful as a teacher.

I'm re-learning that track meets are a never-ending ordeal. Most of April was spent at track meets, or driving to/from them. FC1 ran her first sub 6min mile in a meet.

This month was the windiest month that I can recall. My least favorite memory was biking home into a 35mph headwind on one of the windier days.

Suffice it to say, I did not frisbee golf much. However, one of the few times I went out, a gust of wind got a hold of my disc and carried it into the adjacent freeway. I almost hit a car travelling 60mph. It was no good.

I think I may have found a worthy contender to my favorite Walmart pants. These Costco beauties are great, though I'm unfortunately between sizes so I had to return them.

On sale for $15 in warehouse (through 5/8).
Be aware that they run about 2″ larger in the waist.
Online selection is better. Also, there is a buy 5/10 get $ off that sweetens the deal.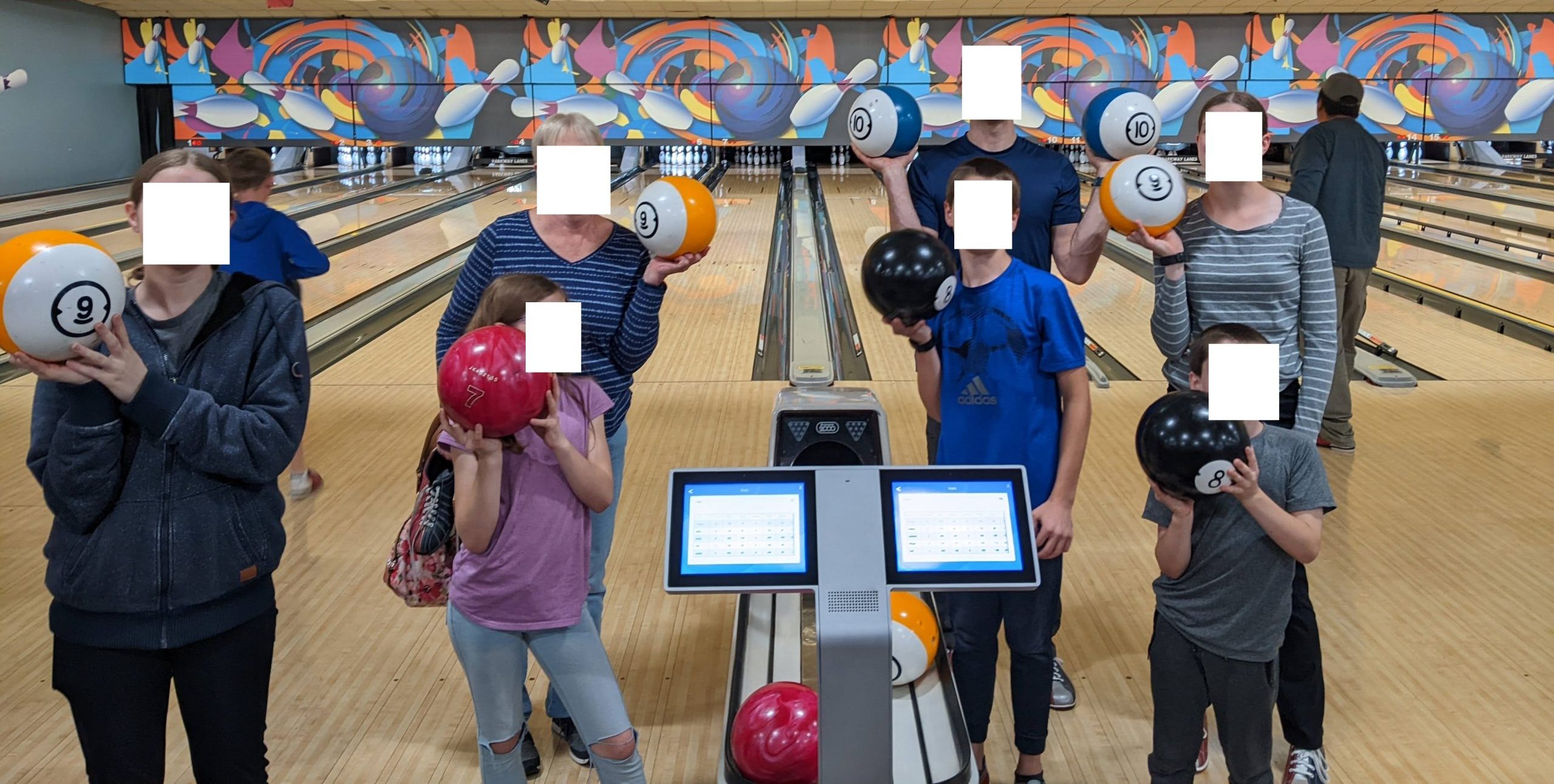 Grandma came to town, so we took her bowling. Fun times. I bowled a 148 but had way too many open frames.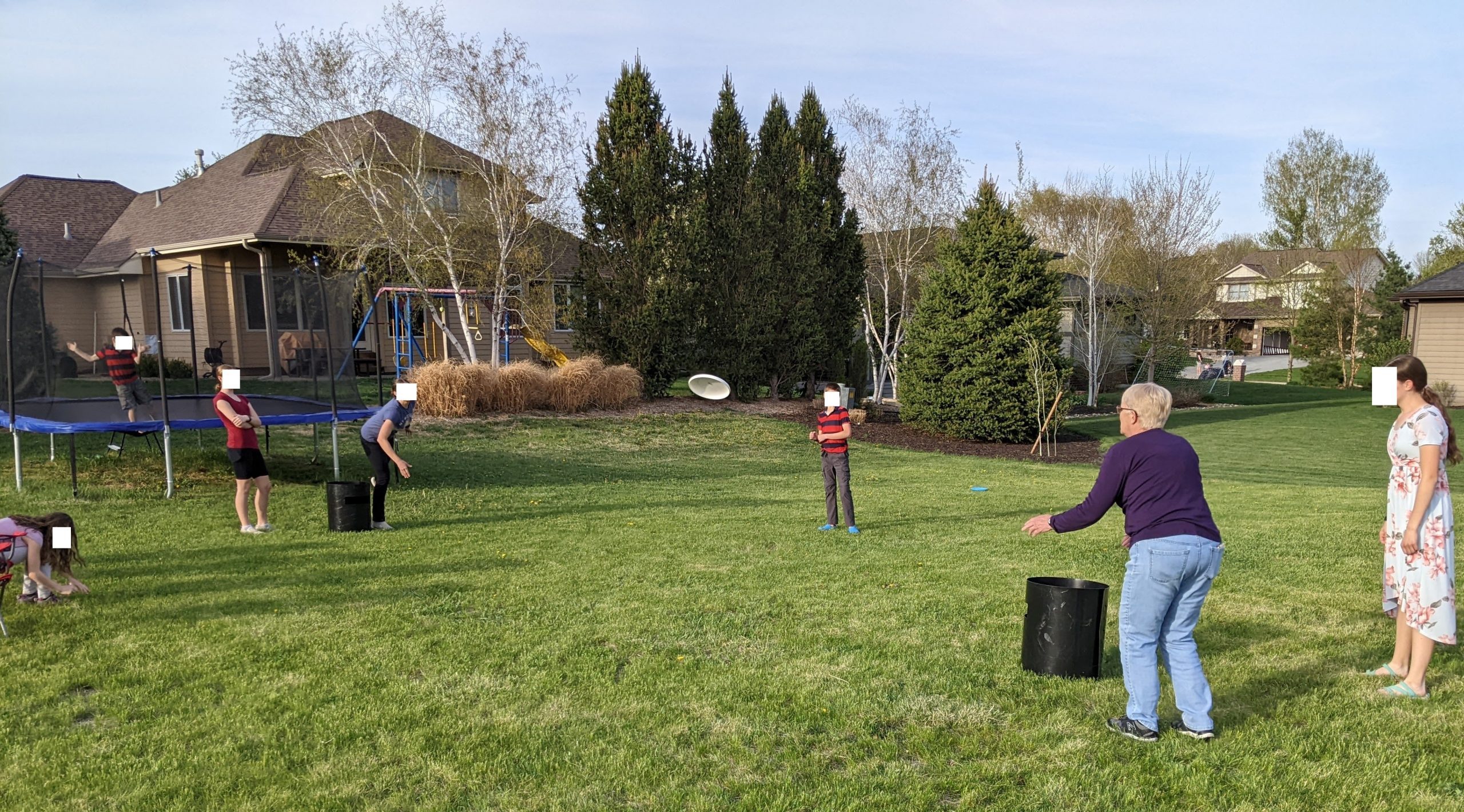 KanJam with Grandma. Super fun game. We've owned it for years but have not played it near enough (probably because it's no fun in the wind).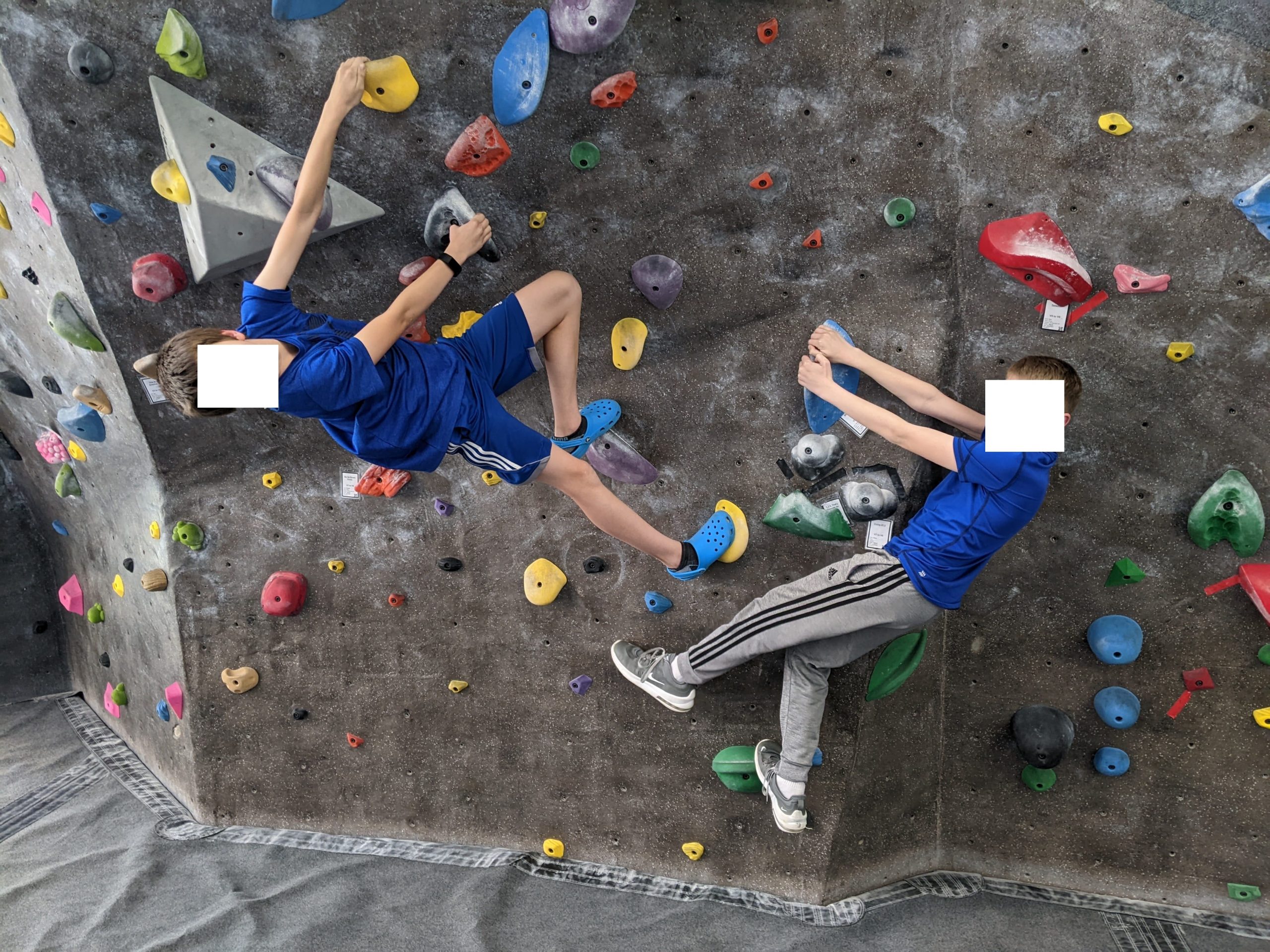 FC3 brought a friend climbing.


FC4 scaling the warped wall.


Brutal 34mph headwind on the bike ride home (but the ride to work was a blast).


It happened…our dog officially became an executive dog! $2.97 on clearance…


Dogka. Get it, Dog-ka?!?!?
This Month's Finances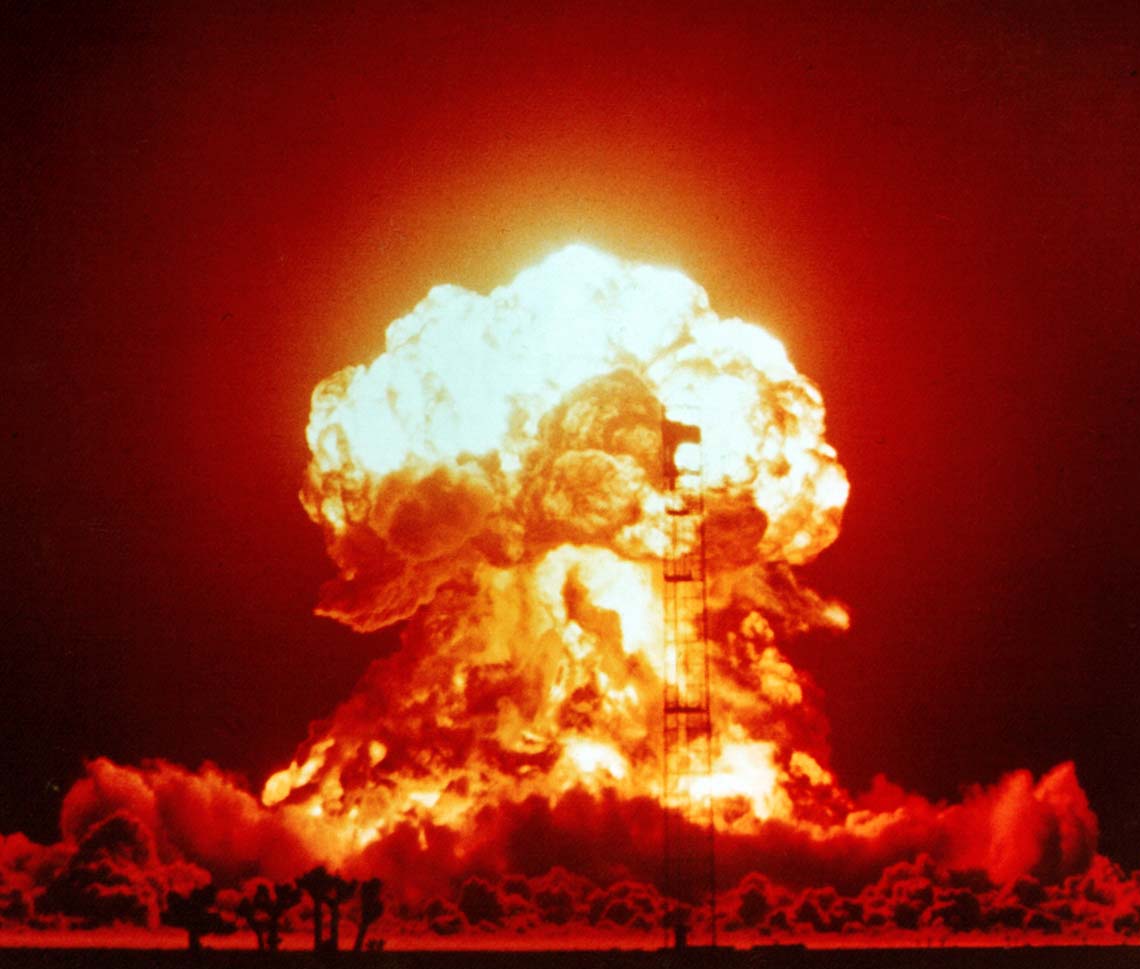 The good:

Still employed.
With the exception of my 401a and my wife's 403b, we've maxed our tax-advantaged accounts for the year.

The bad/abnormal:

Our spending was a disaster this month, but is helping me to "die with zero":

$6,380 on "other expenses":

$4,168 for upcoming trip to Maui (flight + AirBnb).

Multiplying by 7 gets expensive…

$852 for plane ticket to Peru.

Me and my undergrad buddies will be doing this guided trek.
The hike is ~75 miles from Choquequirao to Machu Picchu.
The hike will cover 29k of vert.

$290 annual life insurance payment ($1M term; a few years left on 15Y policy).
$200 piano lessons.
$196 ninja gym for FC3, FC4, and FC5.
$128 for laser tag birthday party.

This one hurt a little, but it was money well spent.

$75 YMCA membership.
$74 for two climbing gyms.

$4,641 in property taxes (first of two payments for 2022).
$716 in spending on docs & dentists.

$138k in investment losses — our worst ever dollar loss in a given month.

This leads to $90k in investment losses over the past 12 months, made much worse by inflation, of course (tack on another $150k in lost purchasing power of investments over the past 12 months….).
Nonetheless, we'll continue to dollar-cost-average and hope for the best…
The silver lining is that we'll get to tax loss harvest some more?!?!
Speaking of inflation, now is probably an appropriate time to unveil my top-secret strategy. If hyperinflation comes around, my family's diet will transition fully to $9.99 Costco pizzas, $4.99 Costco rotisserie chickens, and $1.50 Costco hot dogs. If Costco ever raises these food court prices, then I suppose we'll just resort to endlessly grazing on the samples. And I suppose there is also the don't-ever-leave-our-house strategy to lower our discretionary expenditures.
More seriously, I'm vaguely hoping that our portfolio of stocks — literal ownership in over ten thousand thousands of companies around the globe — will provide adequate inflation protection to our assets over our lives.
In a recent lunch with my colleagues, a fellow savings-oriented individual joked that she was tired of losing money to inflation and the market and was instead going to simply spend it all. I can certainly sympathize with those thoughts!
Full version downloadable here (link).

Footnotes:
Fidelity unambiguously has the best HSA on the market. $0 admin fees + $0 expense ratio funds.
I lazily approximate home value as my historical purchase price.
I have a 15Y mortgage which results in much larger principal payments than a 30Y mortgage. Since principal payments are simply transfers from one pocket (assets) to another (debt reduction), I treat such cash flows as savings.
~$0 cell phones described here.
All expenditures at Costco & Walmart are classified as "Food at home" for simplicity (even if it's laundry detergent, clothing, medicine, toys, etc).
Nobody knows the perfect asset allocation. Just pick one and run with it. Use a target date retirement fund as a benchmark if you want some guidance (link). If you prefer to DIY (as I do), then a three-fund portfolio is great (link).
My low portfolio expense ratio is the primary reason why I don't hold target-date funds, which have expense ratios anywhere from 0.16% to 1%. I can achieve a much lower expense ratio on my own due to Admiral shares, etc. And it's not hard. Plus, a DIY portfolio allows one to tax-loss-harvest more easily.
ETF's are slightly more annoying to hold relative to index funds. With ETF's, you must deal with bid-ask spreads as well as the inability to buy partial shares (Fidelity now offers fractional shares). With a simple index fund, you don't have to deal with either of these issues. Bogleheads discussion here (link).
I continue to own VTSAX rather than FZROX and in my taxable brokerage account because it is more tax efficient due to lower capital gains distributions. Bogleheads discussion here (link).
CA's 529 plan has the lowest expense ratio US equity index fund of any in the US (link). I'd have 100% of our 529 money there if not for the state tax deduction we receive in our own state.
Disclaimer: This site is for entertainment purposes only, as disclosed here: https://frugalprofessor.com/disclaimers/