Another month, another update. A few random comments.
Good Reads/Listens/Watches
Life
Despite being vaccinated and boosted, 5/7 of us got Covid for the second time in 6 months.

It knocked me out pretty good for a day or two.

We shuttled our kids around town to various camps (swim team, golf camp, soccer camp, etc.).
Our kids became addicted to billiards at our YMCA and have played it incessantly. I'm tempted to buy one for the house.
My neighbor — the biggest Tesla fanatic that I've ever met (an early investor who purchased the 70th Tesla ever produced (a roadster) — let me test drive their 2017 dual motor Model S.

It was fun. I would like my next car to be electric.

However, I hope our current cars last another 10-15 years. I'm in no hurry to buy another vehicle any time soon.

If you haven't seen this drone footage of Tesla's German factory, you ought to (link).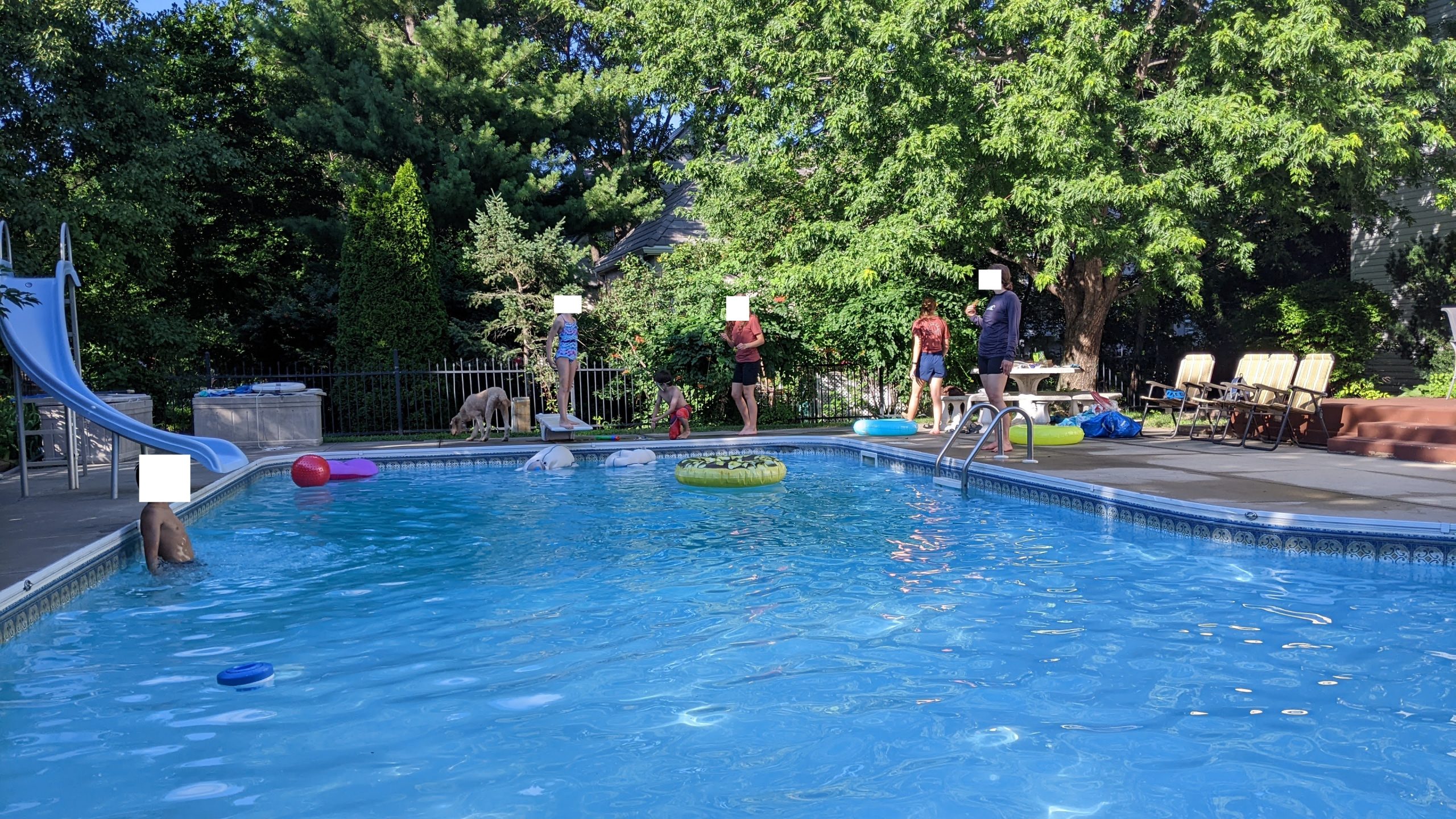 Trying to survive the oppressive summer heat by cooling off at our friend's pool.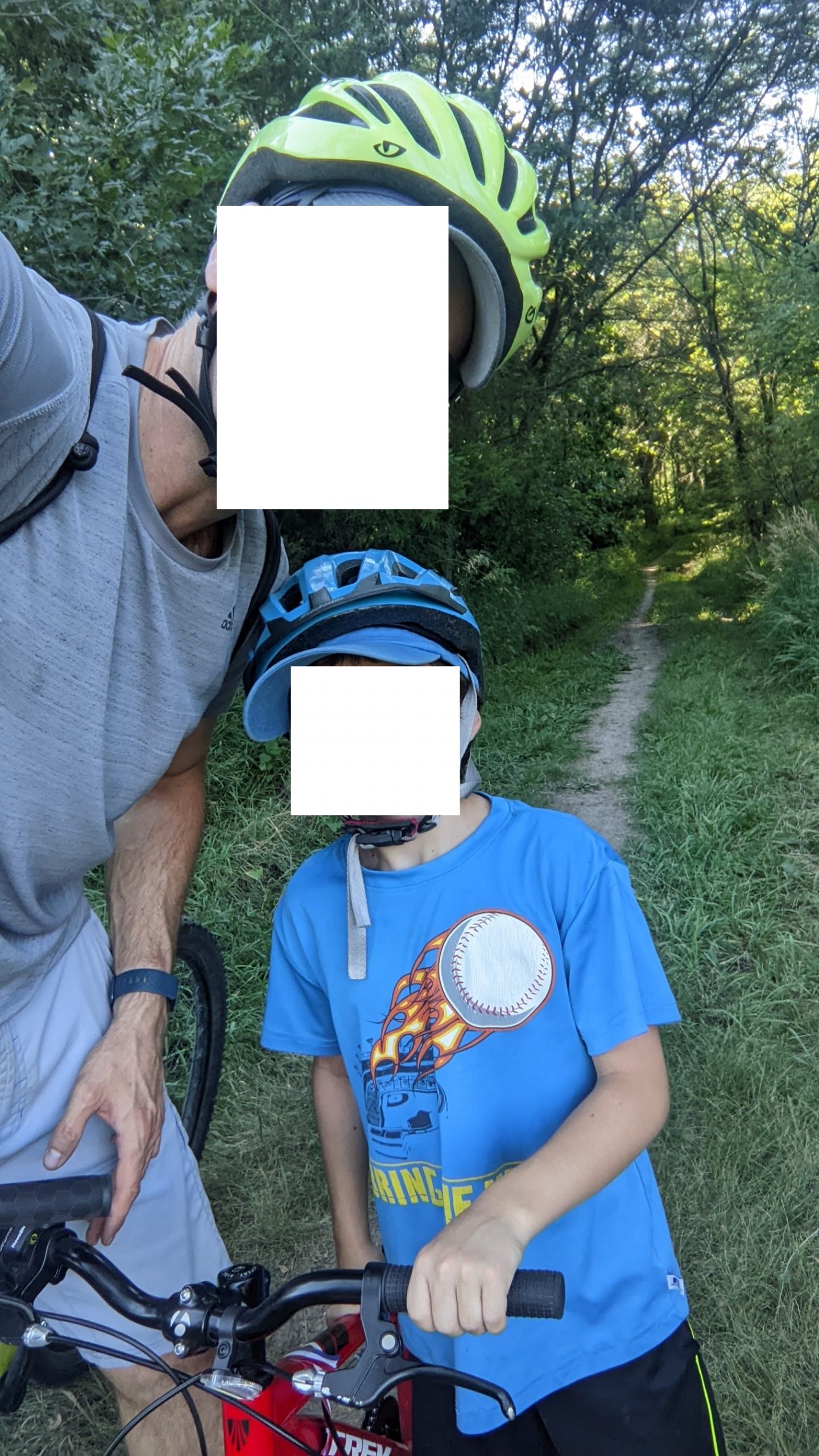 Biking in the woods. The closest thing we have resembling mountain biking in this state.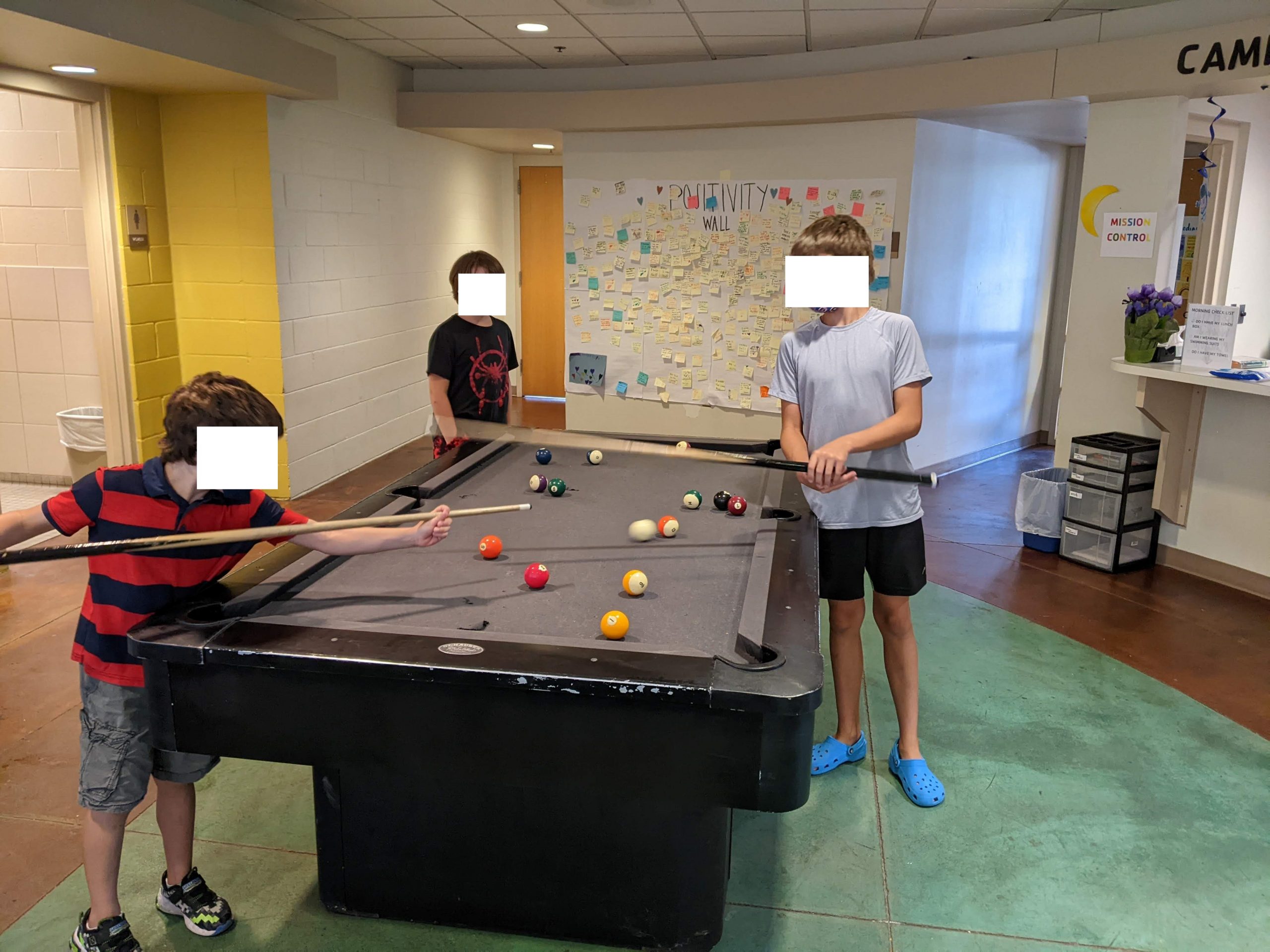 Pool. Unfortunately, we were using the table so frequently that the YMCA temporarily banned our family from using the table until the daycare summer camp ends mid-August. I guess it was too distracting for day care kids?




Fun times at golf camp.




This Month's Finances
The good:
The bad/abnormal:

We bought two new Pixel 6a's directly from Google for $450/each because they offered to trade in our aging Pixel 3a's for $300/each, leading to a net cost of $150 (plus tax) for the new phone (link). It was too good of a deal to pass up on, even though it went against one of my main principals of never replacing something unnecessarily.

We bought the open box 3a's for $175/each 2.5 years ago and they were still working fine enough.
With the trading in of the 3a's, we are forfeiting Google Photo's free storage for life for any new photos/videos taken.

However, I think I've found a workaround that I'll share in the future if it works as hoped.

Xfinity Mobile is giving away the 6a for free as described here (link).
Full version downloadable here (link).

Footnotes:
Fidelity unambiguously has the best HSA on the market. $0 admin fees + $0 expense ratio funds.
I lazily approximate home value as my historical purchase price.
I have a 15Y mortgage which results in much larger principal payments than a 30Y mortgage. Since principal payments are simply transfers from one pocket (assets) to another (debt reduction), I treat such cash flows as savings.
~$0 cell phones described here.
All expenditures at Costco & Walmart are classified as "Food at home" for simplicity (even if it's laundry detergent, clothing, medicine, toys, etc).
Nobody knows the perfect asset allocation. Just pick one and run with it. Use a target date retirement fund as a benchmark if you want some guidance (link). If you prefer to DIY (as I do), then a three-fund portfolio is great (link).
My low portfolio expense ratio is the primary reason why I don't hold target-date funds, which have expense ratios anywhere from 0.16% to 1%. I can achieve a much lower expense ratio on my own due to Admiral shares, etc. And it's not hard. Plus, a DIY portfolio allows one to tax-loss-harvest more easily.
ETF's are slightly more annoying to hold relative to index funds. With ETF's, you must deal with bid-ask spreads as well as the inability to buy partial shares (Fidelity now offers fractional shares). With a simple index fund, you don't have to deal with either of these issues. Bogleheads discussion here (link).
I continue to own VTSAX rather than FZROX and in my taxable brokerage account because it is more tax efficient due to lower capital gains distributions. Bogleheads discussion here (link).
CA's 529 plan has the lowest expense ratio US equity index fund of any in the US (link). I'd have 100% of our 529 money there if not for the state tax deduction we receive in our own state.
Disclaimer: This site is for entertainment purposes only, as disclosed here: https://frugalprofessor.com/disclaimers/