I'm fortunate to have a job that allows me to work from home.
That said, working from home makes for an interesting working environment. For example, I can hear every quarrel between my kids since my office (bedroom) is adjacent to the living room where my kids spend the entire day.
100 years from now, sociologists will look back through the internet archives to understand what working at home during the quarantine was like. This blog post will help the sociologist from the year 2120 reconstruct what life was like.
An hour or two ago, FC 5 (my youngest), slips what looks like a ransom note under my locked bedroom door which I have marked with a giant "do not disturb" sign.
Dad, I want Pez refills. I want Pez refills because I can buy <them with> my own money <and because> they are so yummy. Heart – FC5.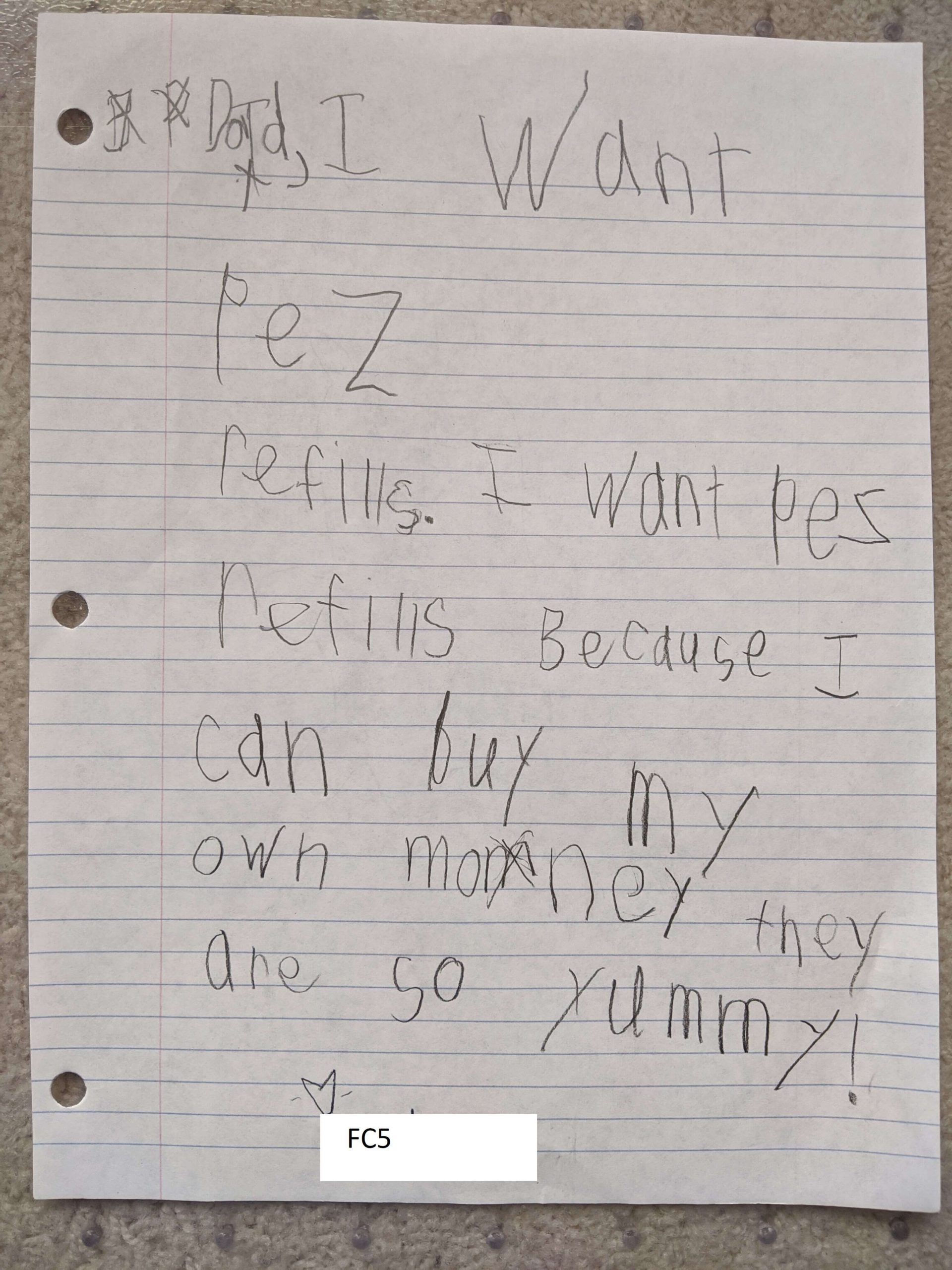 How can I argue with that impeccable logic? Pez are indeed so yummy and he indeed has the money. The ransom note led to the following analysis which concluded that 2 lbs at Amazon was the best deal.

I've taken a lot of heat from my kids in the past for not allowing them to buy candy (or other junk) with their own money. In 2020, one of my goals is to let them blow their own money as they see fit. However, I remain unsure what the limits to this are. Collectively, my kids have a few thousand dollars in savings. That's a lot of Pez refills (20,000 by my estimation) and a recipe for juvenile diabetes!
…
I had a work call with a colleague this morning in which he acknowledged that he is just as happy in this new reality in which he spends 80% less than he did before the quarantine (no restaurants, no travel, no commuting, no excess). In fact, he found himself to be happier in this new existence. I hope there are many of us who paradoxically find ourselves happier while spending less money yet spending more time with family.
I'm hoping that much of this family-focused materialism-eschewing existence carries forward to the post-apocalyptic world some day.
…
If you're interested in a good read, check out this blog post by John Cochrane, famous Chicago economist: https://johnhcochrane.blogspot.com/2020/04/whack-mole-long-run-virus.html. He makes the (pretty obvious) case that this virus is going to be with us for a very long time and permanently shift how we interact and do business with each other. I tend to agree.
…
Hope everyone's staying safe and keeping their sanity!!!!