Another month, another update. A few random comments.
Good Reads/Listens/Watches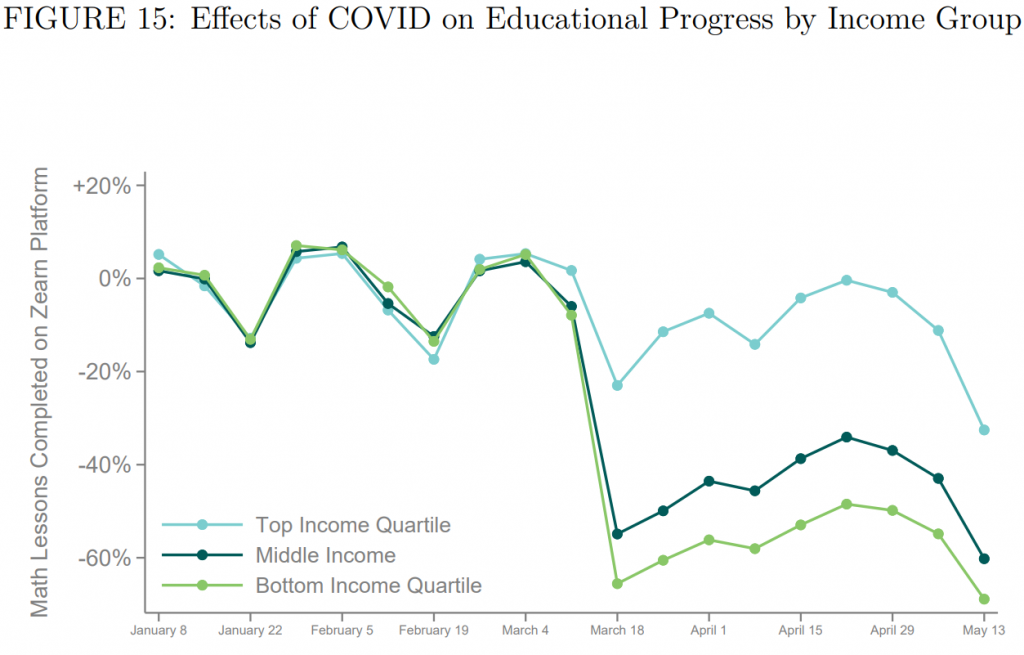 Life
One of my best friends on the planet, who struggled with severe depression for years, took his life this month. He left behind 4 young children (age 4-13). My favorite memories of the man:

When I moved from the Seattle area to the mountain west for my MBA, I used the ABF moving company. It's the same general idea as "Pods", but they use truck trailers instead. Given that my apartment complex didn't have room for a truck trailer, I opted to bring my crap to a truck stop across town and load the trailer there instead. After booking the reservation, they changed the truck stop location from across town to over 90 minutes north (almost to Canada). A reasonable person would have concluded that this was unacceptable and would have changed moving companies. I, however, was not a reasonable person at that stage of my life (an order of magnitude more frugal than my current self). Somehow, I convinced another friend to loan me a full sized van and a trailer so I could drive my crap to almost-Canada for the drop-off. Somehow, I convinced my (now deceased) friend to help me load and drive my crap to almost-Canada. It was one of the more stupid things I've done in my life; my crap was precariously piled into the back of the trailer. Somehow, we made it to almost-Canada without killing ourselves or others and successfully loaded everything into the ABF trailer. Over a decade later, he'd still give me (the much deserved) crap for putting him through that ordeal on a quarterly basis, arguing that I'd only saved about $33 in the process of endangering our lives and the lives of others.
In May of 2009, Oprah Winfrey announced on her show that KFC was introducing a healthier grilled chicken option to the menu. As part of the announcement, she said that KFC was giving away a free meal including two pieces of the new grilled chicken. KFC didn't anticipate the near-infinite demand for the chicken and many franchises simply refused to honor the Oprah coupon, almost causing riots nationwide. Somehow my friend and I managed to get the deal with our families, but I think the particular location ran out of supplies shortly after we got our food which caused subsequent customers to revolt. I'll never forget my friend making light of the absurdity of the situation by uttering the phrase "But Oprah said so!!!!" Here's a great YouTube video covering the ordeal (link).
I did a few olympic length triathlons while living in Seattle with another friend. One year I tried to talk my (now deceased) friend to join us. He claimed that he couldn't do it, but I assured him that it wouldn't be too bad. After he reluctantly committed to do the triathlon with us, we did a swimming training session in my apartment pool. The pool was only about 15 yards across. I've never seen any object (him) sink more rapidly in my life. Despite our best attempts to coach him, we failed to transform him into the next Michael Phelps (or even a person who wouldn't drown in a lake during a triathlon). Alas, he had to withdraw from the triathlon.
Goodbye friend. I'll miss you and cherish the countless memories.

FC1, my 13 year old daughter, began her first W2 job as a "detassler." It's almost a rite of passage for teenagers across the Midwest. This excellent four minute YouTube video describes the job very well (link).

She wakes up on her own at 4am, leaves the house by 4:50, and arrives at the bus pickup across town by 5:15. They drive an hour, then pick tassles in oppressive heat and humidity for 6-8 hours, then buses home arriving back to our house around 4pm.

Luckily we carpool but it is still awful to drive 50% of days.

I am in complete awe of the grit of these kids.
If cornfields are muddy she returns with shriveled feet. We hose her down before she enters the house.
She's contributing 100% of her paycheck to a Fidelity Roth IRA.

I'm stealing from David at OchoSinCoche's idea of a matching contribution (link), but I'm much less generous than David.
I decided to cover the 6.2% social security + 1.45% medicare tax for her for a total match of 7.65%. If she earns $100, she gets $92.35 after FICA, but is able to make a $100 contribution to the Roth with my matching.

If I'm wrong in my understanding that my daughter can contribute 100% of her gross income to a Roth (rather than 100% of net post-FICA income), please let me know.

I think it's a pretty good system that provides a bit of a buffer for my kid to not get too depressed if markets go down by 7.65% tomorrow.
I had a really fun time explaining the mechanics of index funds to my daughter. She got a kick out of owning every company in the U.S. economy. I created a spreadsheet that showed her that she now owns 0.0000000007% (=$250/$35,503,373,000,000) of the entire U.S. economy and is entitled to 0.0000000007% of the earnings that these firms produce in perpetuity.


I deposited her check to my Fidelity brokerage account via the app and it went seamlessly. Perhaps I'll write a dedicated post on the topic, but I'm not sure there is really much to say. The mechanics are incredibly simple; identical to my own IRA (without the hassle of doing the backdoor contribution).

I paid to have our dog professionally groomed for the first time. A friend told us about a 5-card punch pass for $94.38 after tax, working out to $18.88 per groom before tip.

I've never been happier to part with my money in my life. Last time we tried it ourselves and it took 8 man-hours and looked horrible.
I literally didn't recognize our dog when they brought her out and spent the better part of 2 days wondering if we'd brought the wrong dog home.
I have a profound respect for those who do that professionally; it is a really hard job. The same is true for many other jobs conventionally viewed as low-skilled; there's a lot more skill involved than we all realize. Mike Rowe's Dirty Jobs show did a really job of illustrating that point.

I started climbing in the gym again (with a mask).

Climbing with a mask increases the level of difficulty.
Four months away from climbing caused me to lose a lot of strength.
I remain unsure whether opening up gyms is a good idea. I'm convinced it's reasonably safe with 6 people in the entire gym at a time but am unconvinced it will be safe when students come back to campus and the place is crowded again.

After 13 hours of driving on the 4th of July, we were greeted back home to our neighbors doing huge fireworks until 1:30am. It traumatized our dog to the point that she wouldn't leave our house for a few days.
We got maggots!

During grad school, we lived in a town that charged for garbage pickup by the can. You would buy stickers from the city for ~$4/sticker and place them on each can of garbage. Since we're optimizers, we reasoned that if we could only put the trash out every other (or every third) week, then we'd reduce our trash costs by 50-67%. We don't produce very much trash as a family, but we do produce a lot of fruit/veggie scraps which stink if you don't dispose of the trash. I concluded that composting was the logical solution. Thanks to composting, we could go 3 weeks between garbage pickups without having the trash bin smell like death.
The mechanics of composting are pretty simple; put veggie/fruit scraps in a bin with (in our case) shredded junk paper. Let the heap do its magic, then you get compost. However, about 6 years ago our compost pile attracted black soldier fly maggots, which are apparently the world's best composter. I've dedicated dozens of hours of research on the creatures. They are incredible.

Once fully grown, the flies don't bother you. They don't even have mouths (so no biting or anything); they don't enter your house.
The maggots can be used as a sustainable protein source for chicken feed, dog food, and farmed fish. Some think they have the potential to change the world through a combination of more sustainable waste management and protein production.

Here's an interesting video of a woman who farms them commercially in Kenya (link).

Suffice it to say I was excited to see them miraculously appear in my compost bin again this year.

Oddly, my wife and kids do not share my enthusiasm.
After bringing up the topic of composting to our next door neighbors the other day, I casually asked them if they wanted to check out the maggots in my compost bin. I even offered to share some of my maggots to add to their struggling compost bin. The politely declined. Their loss, I suppose!

Looking back on the exchange, my maggot offer was as poorly received as my attempts to give financial advice to acquaintances in the real world. Lesson learned on both fronts….

They sell them on ebay if you're interested (link).

I'm frankly not sure if it's a good investment because getting them to reproduce is somewhat challenging. I think this batch may be the last batch of maggots we have this year.

My sheep dog YouTube video attracted 7.8k views this month because it was posted on a Spanish (the country and the language) mountain biking website (link to article).

This video will potentially be my greatest legacy on earth.
Maybe my blogging/YouTube career would benefit from a pivot to specializing in almost getting eaten by animals….

EIGHT years after starting a my first research project in grad school in 2012, it was conditionally accepted for publication at the American Economic Review, one of the top economics journals.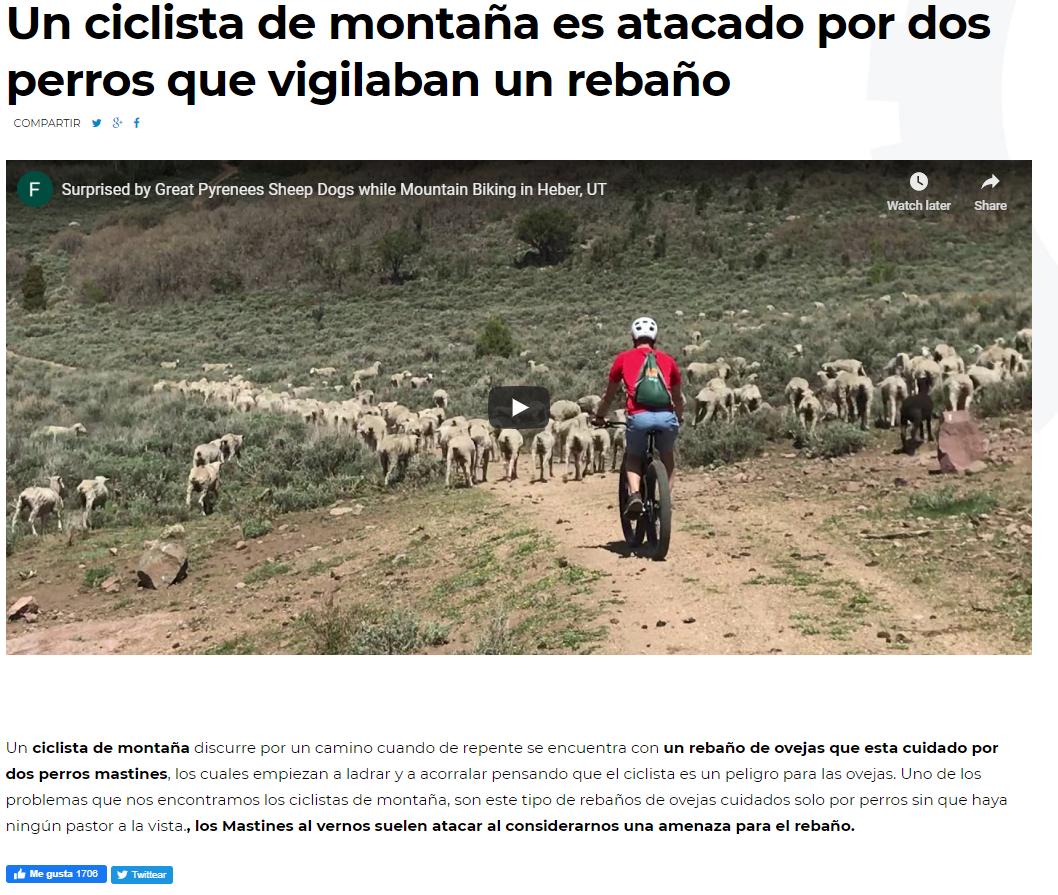 (Using Google Translate)


FC3 & FC5 on auto-belays at the campus gym.


Some neighbors a block away generously let us use their pool. The kids learned to flip this month. FC5 is the best front flipper. FC3 is the best back flipper. These neighbors are of the most generous people I know. Both retired Stanford professors. Both are Tesla fanatics and own two roadsters and two model S's (for those doing the math, that's a ratio of two Teslas/person). They give test drives to strangers because they love Tesla so much, even lending out their cars to teenagers at their church to take to prom. I cannot fathom that level of generosity and trust.



My uncle took the three youngest kids fishing in a pond in Deer Valley, UT. They each caught two rainbow trout. We released all of them. Seconds after releasing one of the fish, an eagle swooped down and snatched it up. Sad day for the fish. Happy day for the eagle. It was an effective, and unplanned, teaching moment about the food chain.



Before grooming. July 7th. Still traumatized three days after the fireworks on the 4th and unwilling to leave our house to go on a walk.

Still trying to decide if this is our dog. Her real name is Ruby but we've been calling her Bob just in case it's a different dog.


Photo taken at 5:15am at the drop-off location on the other side of town. The school bus departs at 5:30am.

FC1 showing off her new bucket hat with built-in neck protection! Too small for my huge noggin, but she really enjoys it (link).



After working in a soggy field all day. $60 very well earned.
My beautiful maggots in action!!! Devouring a watermelon rind, bringing tears to my eyes.

Adult black soldier fly hanging out on the top of the compost bin. Thumb for scale. I love these guys!!!

As I was biking on campus, a Wienermobile drove past me. It felt like an omen….of what, I'm unsure.
Made me Smile
An older brother convinces younger brother that he's invisible (Reddit link).
A kid is crushed when opening his first paycheck and discovering FICA taxes (Facebook link).

"They just FINESSED me!!!" Truer words have never been spoken.
I loathe Facebook but couldn't find the Reddit link where I initially saw the video.
This Month's Finances
The good:

Still employed…
$94.38 for 5-punch dog grooming pass!!!!

The bad/abnormal:

$1,291.50 on car repairs.

$1,262.55 for brakes + CV boot replacement.
$28.95 for 10 quarts of Costco's newly unveiled new Kirkland Signature full-synthetic motor oil (link)!!!!!

They stock several viscosities in-warehouse but they unfortunately don't stock 0W-20. The in-store viscosities are several dollars cheaper.
I continue to change my own oil because it's convenient and easy enough.
Cost for DIY oil change:

$14.50 for 5L of synthetic oil (sienna takes ~5.5L, corolla takes ~4.5L)
$4.50 for filter

$957 in copays/prescriptions.
$557 in backpacking gear for the family.

Klymit is a UT-based outdoor company. They are running a pretty good sale right now at Costco.com (link). We bought the 3-man tent to supplement our existing 4-man tent. Each of us now has the Static V insulated pad, which I've used for years and is fantastic. It packs down to the size of a 32 oz nalgene bottle. The Luxe Pillow is fantastic as well (I've read the X pillow is mediocre).

$145 in face masks from Costco. They haven't arrived yet. If you're interested, they started stocking a children's version of the 32 degrees masks. https://www.costco.com/32-degrees-kid's-unisex-face-cover%2c-8-pack.product.100669712.html,
$141 on A/C repair that only worked for a couple of days (perhaps not surprising for a ~20Y old unit). Looks like we're dropping $12k on a new HVAC system next month <insert nuclear explosion sound>.
Full version is downloadable here (link).

Footnotes:
Fidelity unambiguously has the best HSA on the market. $0 admin fees + $0 expense ratio funds.
I lazily approximate home value as my historical purchase price.
I have a 15Y mortgage which results in much larger principal payments than a 30Y mortgage. Since principal payments are simply transfers from one pocket (assets) to another (debt reduction), I treat such cash flows as savings.
~$0 cell phones described here.
All expenditures at Costco & Walmart are classified as "Food at home" for simplicity (even if it's laundry detergent, clothing, medicine, toys, etc).
Nobody knows the perfect asset allocation. Just pick one and run with it. Use a target date retirement fund as a benchmark if you want some guidance (link). If you prefer to DIY (as I do), then a three-fund portfolio is great (link).
My low portfolio expense ratio is the primary reason why I don't hold target-date funds, which have expense ratios anywhere from 0.16% to 1%. I can achieve a much lower expense ratio on my own due to Admiral shares, etc. And it's not hard. Plus, a DIY portfolio allows one to tax-loss-harvest more easily.
ETF's are slightly more annoying to hold relative to index funds. With ETF's, you must deal with bid-ask spreads as well as the inability to buy partial shares. With a simple index fund, you don't have to deal with either of these issues. Bogleheads discussion here (link).
I continue to own VTSAX rather than FZROX and in my taxable brokerage account because it is more tax efficient due to lower capital gains distributions. Bogleheads discussion here (link).
The one blight in my expense ratio analysis is my 529 plan. The underlying Vanguard fund is almost free to hold (0.02%), but the high administrative fees bring the total cost of holding the fund to 0.29%. I abhor fees and would likely avoid 529 plans if I didn't get to deduct up to $10k of contributions per year on my state return, saving myself $700/year in state income taxes.
CA's 529 plan has the lowest expense ratio US equity index fund of any in the US (link). I'd have 100% of my money here if not for the state tax deduction I receive in my own state.
I own one share of Berkshire Hathaway (B Class) for the sole purpose of getting 4 free tickets/year to Berkshire's annual meeting.
I bought 100 shares MoviePass for $0.0127/share to be able to tell my students that I held a stock that went to zero. So far, the stock price stubbornly remains above zero.
Disclaimer: This site is for entertainment purposes only, as disclosed here: https://frugalprofessor.com/disclaimers/