Another month, another update. A few random comments.
Good Reads/Listens/Watches
Life
Mrs FP and I received our first dose of the Pfizer vaccine at the university's basketball arena.

Halleluiah.
It was a pretty cathartic experience to participate in such a well-organized and cohesive effort after such a bitter and polarizing year.
During our mandatory 15-minute post-injection waiting period, we watched Ohio State lose to Oral Roberts on the jumbotron above center court.

That busted my bracket; I had OSU winning it.

I paid $20 to participate in my first climbing competition. It was the most fun I'd had in a long time.

I initially regretted paying the $20 for the privilege of climbing the same routes that I could do for free the next day. Luckily, I outgrew my remorse. After all, I got a t-shirt.

I've felt similarly every time I've participated in a triathlon (3 times?) — why wouldn't I just swim, bike, and run on public land for free?

I finished 10th out of 107 competitors.

Not too bad for a guy that is half dead and competing against people half my age!
The winner drove 7 hours (one way) to humiliate me. He competed in a different session, so I didn't see him personally. I'm aware of at least 8 competitors who drove over 7-hours one way to compete.

We (basically) had to do 3 roped climbs and two boulders. We got a bonus 20 points for doing a problem our first attempt.
I've since gotten up a 5.12a, 5.12b, 5.12c, and V7 that shut me down during the comp. It was satisfying doing them after the fact, but it came too late (a couple of weeks late).

Admittedly, many of the best climbers in town don't compete, like the route setters. There is an 11-year-old girl phenom who lives an hour away who didn't compete that surely would have creamed me. She tested out the routes ahead of time (called "forerunning"), and got up the hardest route in the competition with ease.
I got up my first 5.12d (on top rope) this past week after working it for a week or two. It made me happy.

I was guilted into coaching 6-7 year old flag football.

About a week before the first game, I'd received repeated emails from the league indicating that the team couldn't function without a coach, so Mrs FP signed me up.
Luckily, we scored a few touchdowns in our first game. It was really fun.
I decided to go for it on 4th and 15 from our own 10 yard line, not being entirely familiar with the rules. I incorrectly assumed that a turnover on downs would result in a change in possession at midfield or so. Luckily, FC5 scored a miracle touchdown on the play.

I loathe yardwork.

We kill every plant we touch. Our landscaping is slowly turning browner and browner, except for the weeds which are turning greener and greener.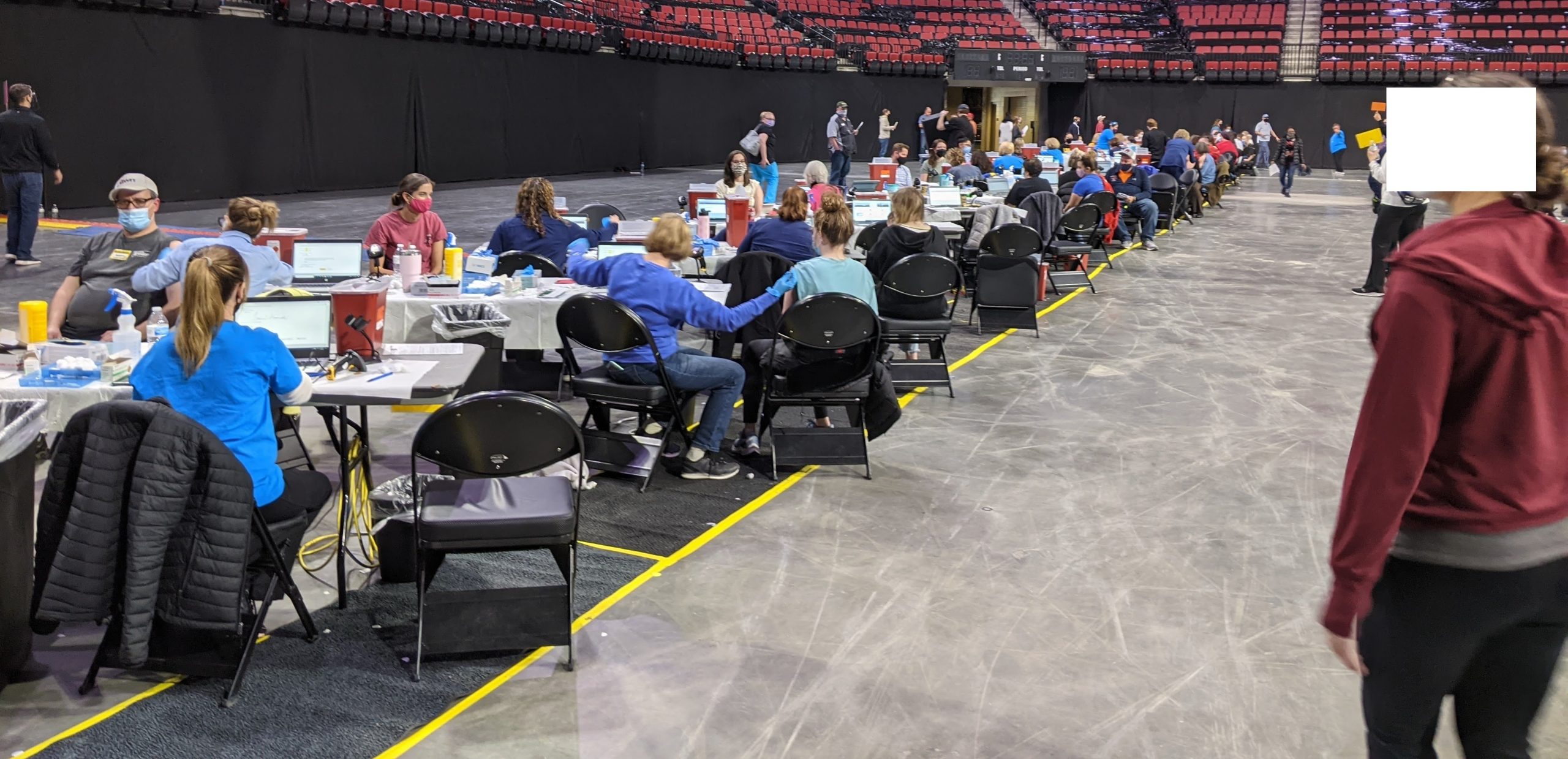 Mrs FP and I about to get shot while Ohio State was missing theirs.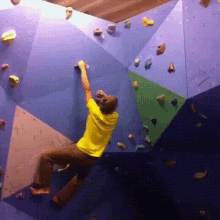 The morning of the climbing competition, my wife sent me this GIF as her way of wishing me good luck. I interpreted the GIF too literally.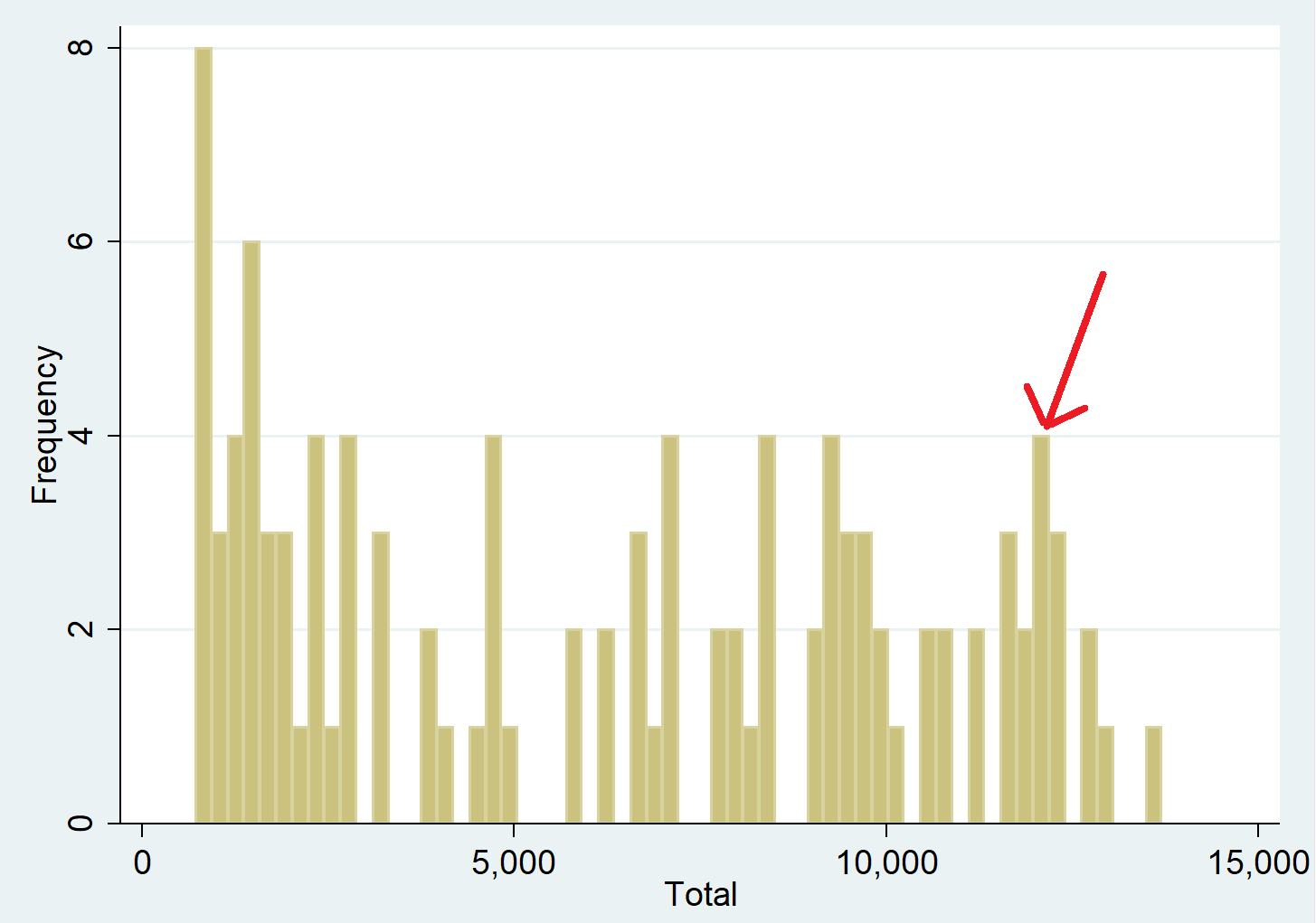 Distribution of climbing scores. Yes, I am a nerd who took a couple of minutes to plot the scores in Stata. I'm in the highlighted group, a sizable distance behind the winner.


The miracle 4th and 15 botched coaching call. Coating FC5's flags in bacon grease before the game really payed off. We only have one play and simply hand it off to a different person each time. Urban Myer, look out.


FC4, the merperson connoisseur, decided she wants to learn to style hair. FC2 told her about "training" mannequins. I arrived from work to see the above in my internet browser. FC5, who shares a room with FC4, was absolutely horrified of the prospect of one of these heads staring at him while he sleeps. Fortunately, FC4 lost interest in the purchase before pulling the trigger.

Speaking of incredible YouTube channels, mine recently surpassed 100 subscribers thanks to sheep dogs gone viral. They sent me an email with animated confetti so I could celebrate, similar to how Robinhood encourages its users to lose money day trading. Coincidentally, I read yesterday that Robinhood will stop doing that (WSJ article). What a shame…
This Month's Finances
The good:

Still employed.
Continued to fill the tax-advantaged buckets.

The bad/abnormal:

A few more bucks than normal on gas for the FC clan to visit my in-laws while I stayed home working.
A few irregular purchases (trampoline + airline ticket).
Full version downloadable here (link).

Footnotes:
Fidelity unambiguously has the best HSA on the market. $0 admin fees + $0 expense ratio funds.
I lazily approximate home value as my historical purchase price.
I have a 15Y mortgage which results in much larger principal payments than a 30Y mortgage. Since principal payments are simply transfers from one pocket (assets) to another (debt reduction), I treat such cash flows as savings.
~$0 cell phones described here.
All expenditures at Costco & Walmart are classified as "Food at home" for simplicity (even if it's laundry detergent, clothing, medicine, toys, etc).
Nobody knows the perfect asset allocation. Just pick one and run with it. Use a target date retirement fund as a benchmark if you want some guidance (link). If you prefer to DIY (as I do), then a three-fund portfolio is great (link).
My low portfolio expense ratio is the primary reason why I don't hold target-date funds, which have expense ratios anywhere from 0.16% to 1%. I can achieve a much lower expense ratio on my own due to Admiral shares, etc. And it's not hard. Plus, a DIY portfolio allows one to tax-loss-harvest more easily.
ETF's are slightly more annoying to hold relative to index funds. With ETF's, you must deal with bid-ask spreads as well as the inability to buy partial shares (Fidelity now offers fractional shares). With a simple index fund, you don't have to deal with either of these issues. Bogleheads discussion here (link).
I continue to own VTSAX rather than FZROX and in my taxable brokerage account because it is more tax efficient due to lower capital gains distributions. Bogleheads discussion here (link).
The one blight in my expense ratio analysis is my 529 plan. The underlying Vanguard fund is almost free to hold (0.02%), but the high administrative fees bring the total cost of holding the fund to 0.29%. I abhor fees and would likely avoid 529 plans if I didn't get to deduct up to $10k of contributions per year on my state return, saving myself $700/year in state income taxes.
CA's 529 plan has the lowest expense ratio US equity index fund of any in the US (link). I'd have 100% of my money here if not for the state tax deduction I receive in my own state.
I own one share of Berkshire Hathaway (B Class) for the sole purpose of getting 4 free tickets/year to Berkshire's annual meeting.
I bought 100 shares MoviePass for $0.0127/share to be able to tell my students that I held a stock that went to zero. So far, the stock price stubbornly remains above zero.
Disclaimer: This site is for entertainment purposes only, as disclosed here: https://frugalprofessor.com/disclaimers/