Another month, another update. A few random comments.
Good Reads/Listens/Watches
  Life
Stayed busy with work & kids.

Coaching FC5 in football continues to be pretty fun.
I've learned that time stands still during middle school track meets. Particularly when it's in the 30's and the wind is howling.

The old man neighborhood biker gang has been reinstated after a several month winter hiatus.
Continued to enjoy climbing and disc golf.

I led a 5.12c in the gym, my first 5.12 lead.

Not sure what to make of the asinine housing market.

It's not just a US phenomenon — This Reddit post shows that the home price appreciation in the US is dwarfed by that in Canada, the UK, and France (particularly Canada).
While I dislike many aspects of home ownership, perhaps the primary aspect of home ownership I enjoy is the hedge it provides against rising house prices.
I helped a colleague buy a home without a buyer's agent, saving 3% of the home value in commissions. This is what we did for our only home purchase 5 years back.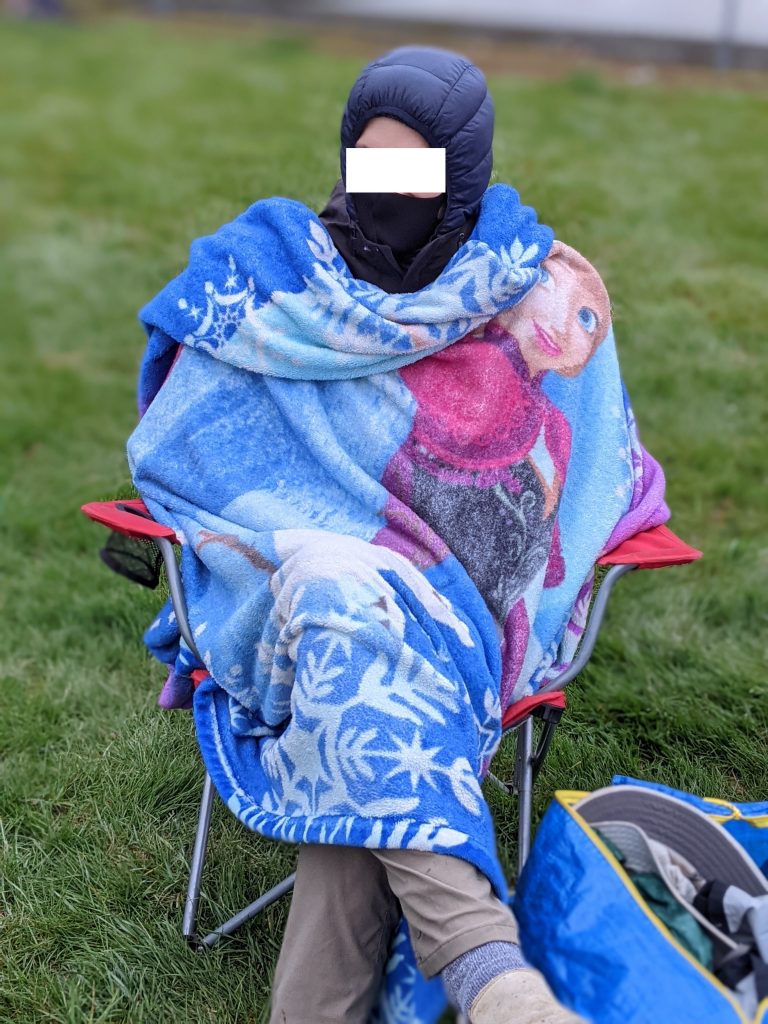 Freezing my butt off during a never-ending (4 hour?) track meet.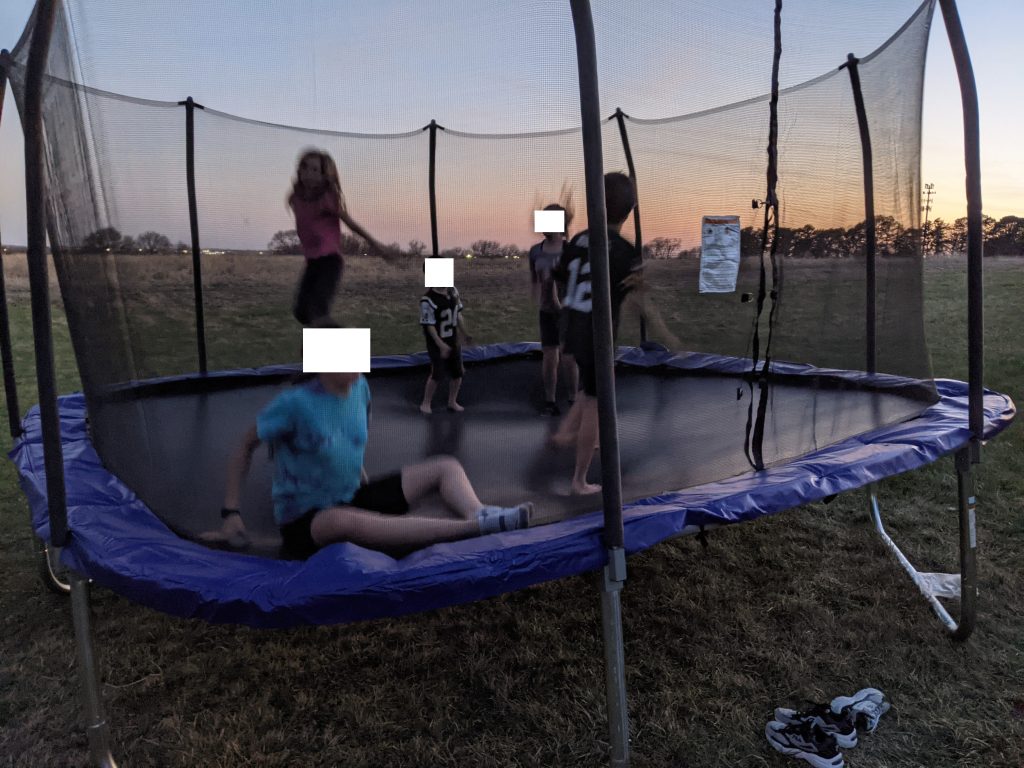 The tramp has been a hit.
Given that my most meaningful accomplishment in life to date is posting a video of almost getting mauled by sheep dogs, I figured I'd add another animal encounter video to the YouTube channel. Last year, my brother (the cameraman of the sheep dog video) and I took a trip to Tetons/Yellowstone. While driving through Star Valley WY, we encountered a herd of cattle crossing the snake river. Suffice it to say, we were caught a bit off guard.


This Month's Finances
The good:

Still employed.
Maxed out tax-advantaged buckets. On to taxable for the rest of the year….

With any luck, I will have convinced my employer to allow the mega-backdoor Roth by next year.

The bad/abnormal:

$4,320 property tax payment (first of two payments due).
$741 doctor & dentist payments.

Our primary care physician billed $292.50 (per child) for a 5-minute wart freezing procedure.

Two kids had warts, so $585 billed for 10 minutes of the doc's time.

I probably should have asked the price before hand. My mistake. I should know better by now.

Having a high-deductible health plan has made me a much more informed consumer of healthcare.

$418 for mulch. $200 HOA payment.
$290 in premiums for $1M term life insurance policy.

There are 7 years remaining on the 15-year policy, after which we'll self-insure.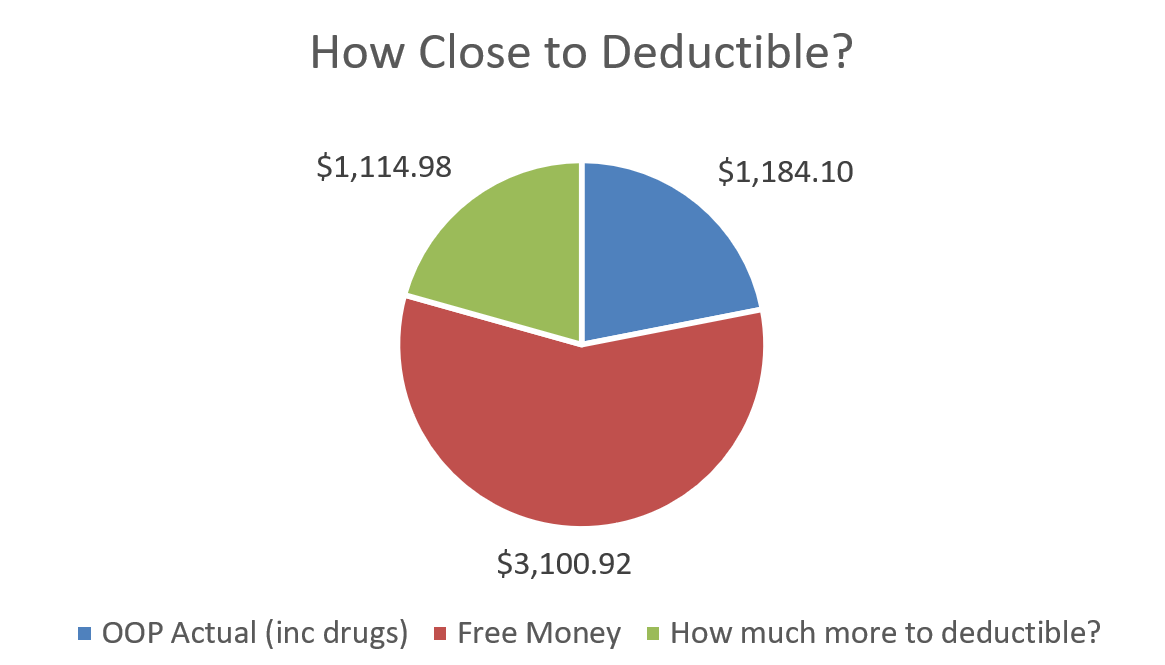 Above is our YTD progress towards our healthcare deductible. $1,184 of real money spent. $3,101 of drug coupons applied (e.g. free money towards our deductible). $1,115 remaining. We'll hit the deductible in about a month with the redemption of more drug coupons. What a bizarre system….


Full version downloadable here (link).

Footnotes:
Fidelity unambiguously has the best HSA on the market. $0 admin fees + $0 expense ratio funds.
I lazily approximate home value as my historical purchase price.
I have a 15Y mortgage which results in much larger principal payments than a 30Y mortgage. Since principal payments are simply transfers from one pocket (assets) to another (debt reduction), I treat such cash flows as savings.
~$0 cell phones described here.
All expenditures at Costco & Walmart are classified as "Food at home" for simplicity (even if it's laundry detergent, clothing, medicine, toys, etc).
Nobody knows the perfect asset allocation. Just pick one and run with it. Use a target date retirement fund as a benchmark if you want some guidance (link). If you prefer to DIY (as I do), then a three-fund portfolio is great (link).
My low portfolio expense ratio is the primary reason why I don't hold target-date funds, which have expense ratios anywhere from 0.16% to 1%. I can achieve a much lower expense ratio on my own due to Admiral shares, etc. And it's not hard. Plus, a DIY portfolio allows one to tax-loss-harvest more easily.
ETF's are slightly more annoying to hold relative to index funds. With ETF's, you must deal with bid-ask spreads as well as the inability to buy partial shares (Fidelity now offers fractional shares). With a simple index fund, you don't have to deal with either of these issues. Bogleheads discussion here (link).
I continue to own VTSAX rather than FZROX and in my taxable brokerage account because it is more tax efficient due to lower capital gains distributions. Bogleheads discussion here (link).
The one blight in my expense ratio analysis is my 529 plan. The underlying Vanguard fund is almost free to hold (0.02%), but the high administrative fees bring the total cost of holding the fund to 0.29%. I abhor fees and would likely avoid 529 plans if I didn't get to deduct up to $10k of contributions per year on my state return, saving myself $700/year in state income taxes.
CA's 529 plan has the lowest expense ratio US equity index fund of any in the US (link). I'd have 100% of my money here if not for the state tax deduction I receive in my own state.
I own one share of Berkshire Hathaway (B Class) for the sole purpose of getting 4 free tickets/year to Berkshire's annual meeting.
I bought 100 shares MoviePass for $0.0127/share to be able to tell my students that I held a stock that went to zero. So far, the stock price stubbornly remains above zero.
Disclaimer: This site is for entertainment purposes only, as disclosed here: https://frugalprofessor.com/disclaimers/