Another month, another update. A few random comments.
Good Reads/Listens/Watches
The Mitchells vs the Machines (link).

Pretty entertaining family movie.

I've recently become addicted to the music of Ben Rector (link).
Life
Due to Tesla's massive price drops, a colleague bought a Model Y for $55k.

Congress' recent $1.7T spending bill paid for $7,500 of his Tesla, bringing the net-of-tax-credit price to $47,500 (plus sales tax + registration).

I don't understand the logic of $7,500 Tesla subsidies for couples making up to $300k AGI. It seems like the demand for Teslas was quite robust pre-subsidy.

I helped my friend take delivery of the car.

We drove 3.5 hours one-way to pick it up out of state.
It was a foreign and enjoyable experience bypassing sleazy dealers who tack on unexpected fees (anti-rust spray, $500 floor mats, etc). The whole process could have taken as little as 5 minutes had we really known what we were doing.

He let another colleague, Mrs FP, and me test drive it. It was my second Tesla I'd driven (the first was a Model S a year or two back). It was a really nice ride (it's an Austin-built 4680 version).
I'm tempted to pull the trigger on the car, but the two beaters we own are perfectly functional and relatively cheap to maintain, insure, and register.

A potentially confounding factor is that FC1 is getting her license next month, which means we'll soon have 3 drivers in the house.

A related public service announcement: stay off the roads!!!!

Any Tesla owners out there? Any thoughts on joining the cult?

Mrs FP left town for a few days, so the responsibility fell solely on me to keep the kids alive in her absence.

It's a harder task than it sounds given their desire to murder each other.
On a particularly cold Saturday, I brainstormed potential activities with my three youngest kids (the two oldest were busy). For an inexplicable reason, I offered to take them to the local children's museum, which has historically provided many fun memories to us through the years. Overtaken with nostalgia, the three kids and I drove to the museum, paid the $132 annual membership fee, and entered the museum. After about 5 minutes of walking through the entirety of the museum surrounded by near-infants, I came to the obvious realization that I'd made a grievous mistake. My kids (aged 8, 10, 12) were each about 5 years too old for the museum. Mercifully, we eventually found an exhibit or two that entertained them for a few minutes. I don't think that we'll be back.

At the age of 39, Mrs FP discovered a new hair care routine called "the curly girl method." Apparently, she has curly hair and didn't know it until now. I'm unsure of the details, but here's what happened:

We got rid of our old shampoo and bought special shampoos and conditioner at Costco.

It went on clearance, so we bought A LOT of it (that was my idea). Hopefully we use it before it goes rancid.

We bought a $140 hair dryer from Costco.
We bought a bunch of random hair accessories (hair ties, shower cap, silk bonnet/pillowcase, hair gel).

In a former life, I started my (short-lived) engineering career at Boeing in 2006. I was among the very last cohorts to be offered a pension since Boeing, like pretty much all employers, was getting out of the pension business. Long story short, Boeing had a 5 year vesting period for the pension and there was ambiguity on whether I qualified for it given my two stints on educational leave (first leave was to finish BS post-internship, second leave was to pursue MBA). At one point, the online system used to show that I was vested but this status was subsequently rescinded. When logging into Fidelity recently, however, I saw this pension show up on my home page, implying that Fidelity is now the recordkeeper/administrator of the pension. When I called Fidelity to inquire about my vesting status, they told me they'd have to investigate further. A month or two later, I got a letter from them saying I'm vested and I now see the (small) pension benefit on my Fidelity portal. Woot? I'm certainly not turning it down!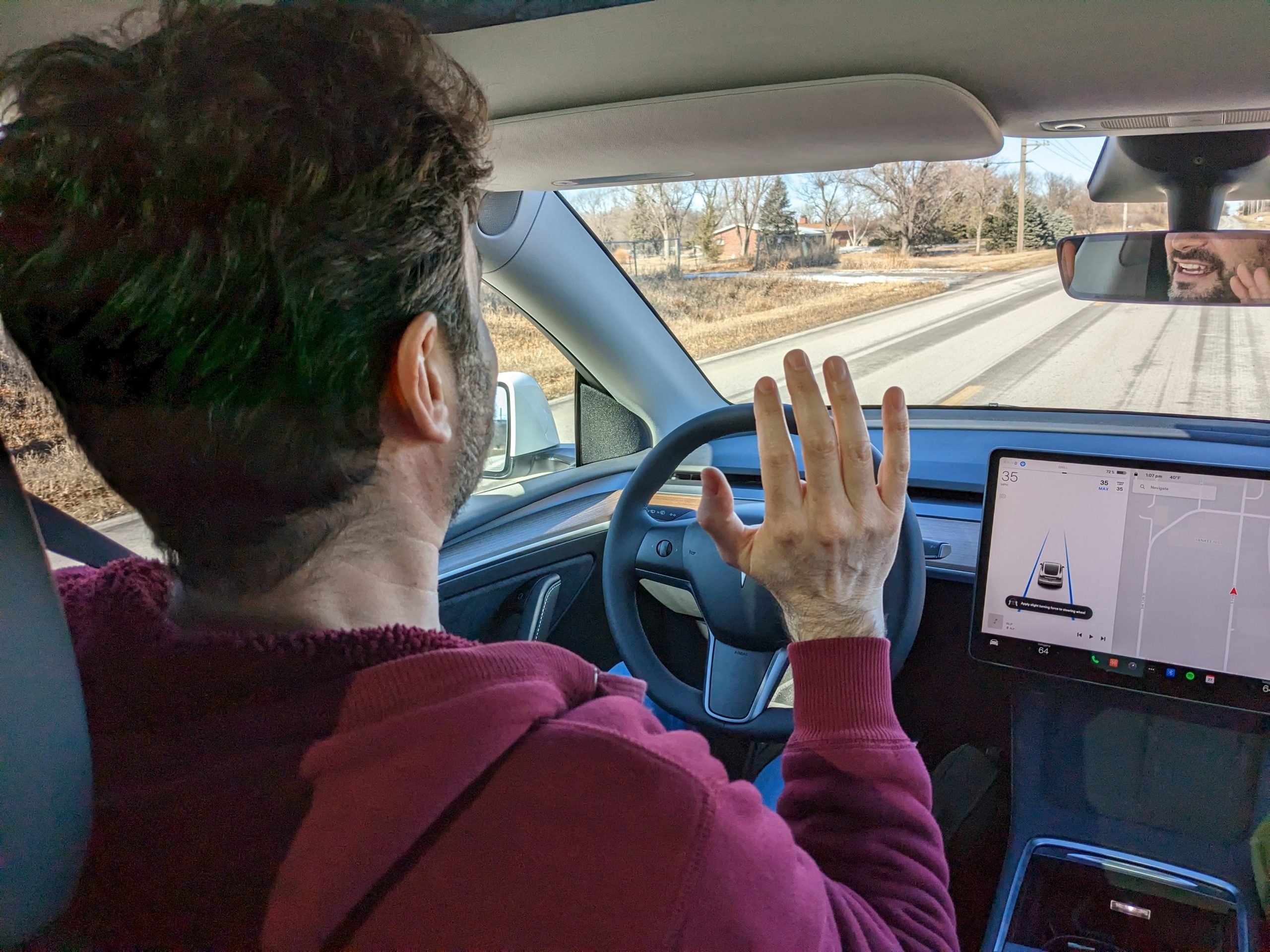 Friend #2 test-driving Friend #1's Model Y. More specifically, he's testing out the basic (free) autopilot functionality.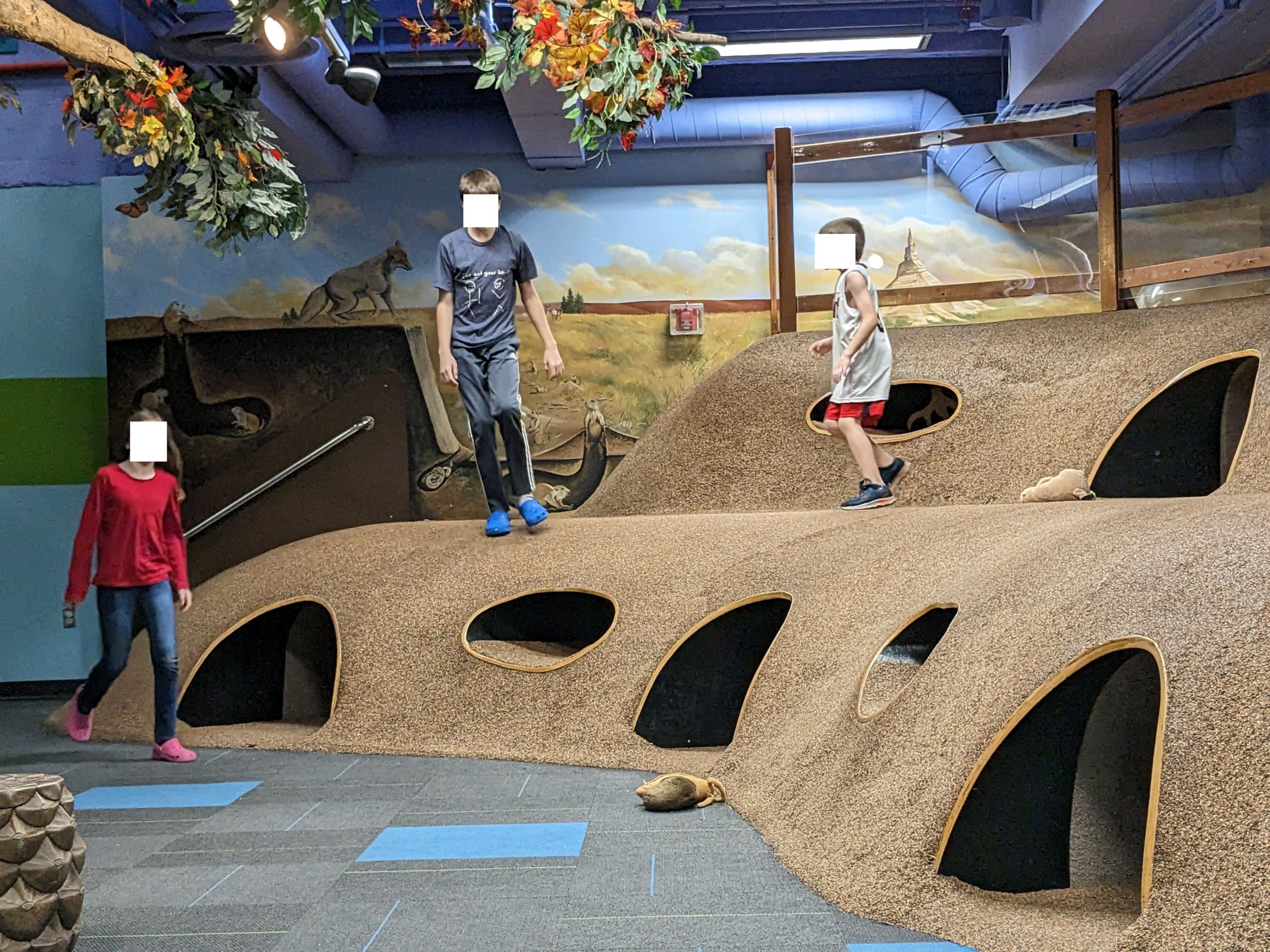 My giant kids in a children's museum designed for kids 10 years younger than them.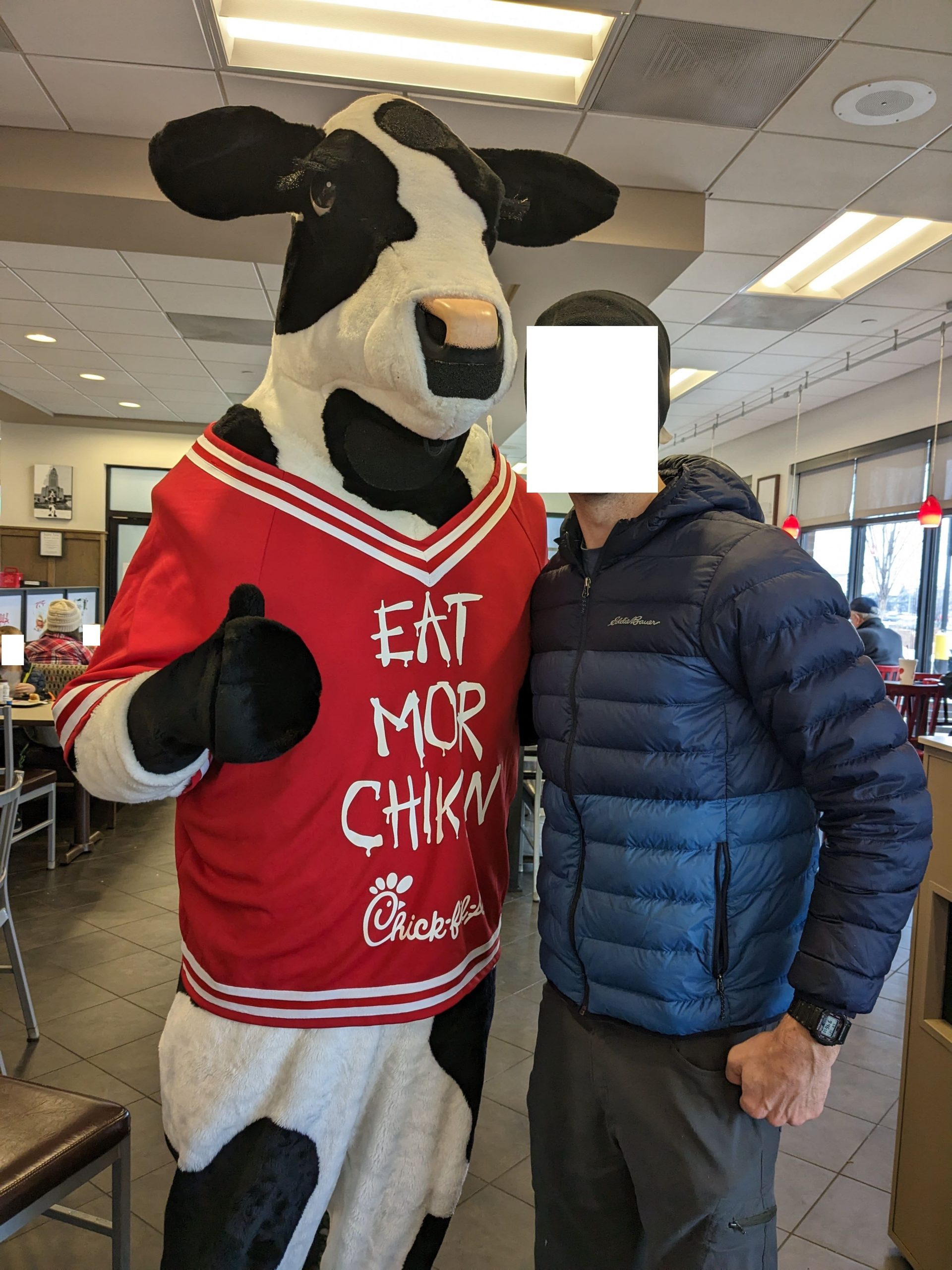 I hugged a cow, then took this picture afterwards. I marvel at the public's appetite for fried chicken at 8am. We were there for a stuffed animal sleepover for the kids.




The special conditioner went on sale. We bought Costco out. 32 bottles in all.




About 2/3 of our conditioner haul.


A non-zero pension coming my way in 2046!!! I'll surely be drowning in money as a result.

This Month's Finances
The good:

Still employed.
I liquidated $21k of our brokerage account to max our our 529 (up to state deduction limit) + backdoor Roths.
As usual, I frontloaded some retirement contributions.

The bad/abnormal:

$700 in prescription expenses (we'll hit our deductible in a few months, as always).
$500(?) on curly hair.
$200 dental bills.
$200 orthodontia bills.
$186 for two TI-84 Plus CE calculators.

It was a blast from the past buying these for FC1 & FC2! What a rite of passage!

$117 on spelling software for the two youngest kids (worth it to keep our sanity).
Full version downloadable here (link).

Footnotes:
Fidelity unambiguously has the best HSA on the market. $0 admin fees + $0 expense ratio funds.
I lazily approximate home value as my historical purchase price.
I have a 15Y mortgage which results in much larger principal payments than a 30Y mortgage. Since principal payments are simply transfers from one pocket (assets) to another (debt reduction), I treat such cash flows as savings.
~$0 cell phones described here.
All expenditures at Costco & Walmart are classified as "Food at home" for simplicity (even if it's laundry detergent, clothing, medicine, toys, etc).
Nobody knows the perfect asset allocation. Just pick one and run with it. Use a target date retirement fund as a benchmark if you want some guidance (link). If you prefer to DIY (as I do), then a three-fund portfolio is great (link).
My low portfolio expense ratio is the primary reason why I don't hold target-date funds, which have expense ratios anywhere from 0.16% to 1%. I can achieve a much lower expense ratio on my own due to Admiral shares, etc. And it's not hard. Plus, a DIY portfolio allows one to tax-loss-harvest more easily.
ETF's are slightly more annoying to hold relative to index funds. With ETF's, you must deal with bid-ask spreads as well as the inability to buy partial shares (Fidelity now offers fractional shares). With a simple index fund, you don't have to deal with either of these issues. Bogleheads discussion here (link).
I continue to own VTSAX rather than FZROX and in my taxable brokerage account because it is more tax efficient due to lower capital gains distributions. Bogleheads discussion here (link).
CA's 529 plan has the lowest expense ratio US equity index fund of any in the US (link). I'd have 100% of our 529 money there if not for the state tax deduction we receive in our own state.
My Collective Investment Trust (CIT) version of Vanguard's Total Int'l Stock Index has a 0.059% expense ratio, yet produces 0.15% of "tax alpha" due to reduced foreign tax withholdings. Vanguard implemented this change around 2019. Therefore, I report the effective expense ratio of negative 0.091% for this holding (=0.059%-0.15%). The "tax alpha" shows up in the performance differential in the fact sheets here (CIT vs MF) and is more thoroughly explained here. Unfortunately, this 0.15% of "tax alpha" is not available in the mutual fund version.
Disclaimer: This site is for entertainment purposes only, as disclosed here: https://frugalprofessor.com/disclaimers/