Another month, another update. A few random comments.
Good Reads/Listens/Watches
Life
I took a quick climbing trip to Vegas. It was great.

We climbed:
Total price was $331:

Flights: $120

I cannot believe how cheap flights to (and from) Vegas are.

Rental car: $139
Gas: $28
Costco pizza + caesar salad: $20
Chipotle: $9
Airport Parking: $15

Christmas and new years came and went. Another trip around the sun. Another year closer to death.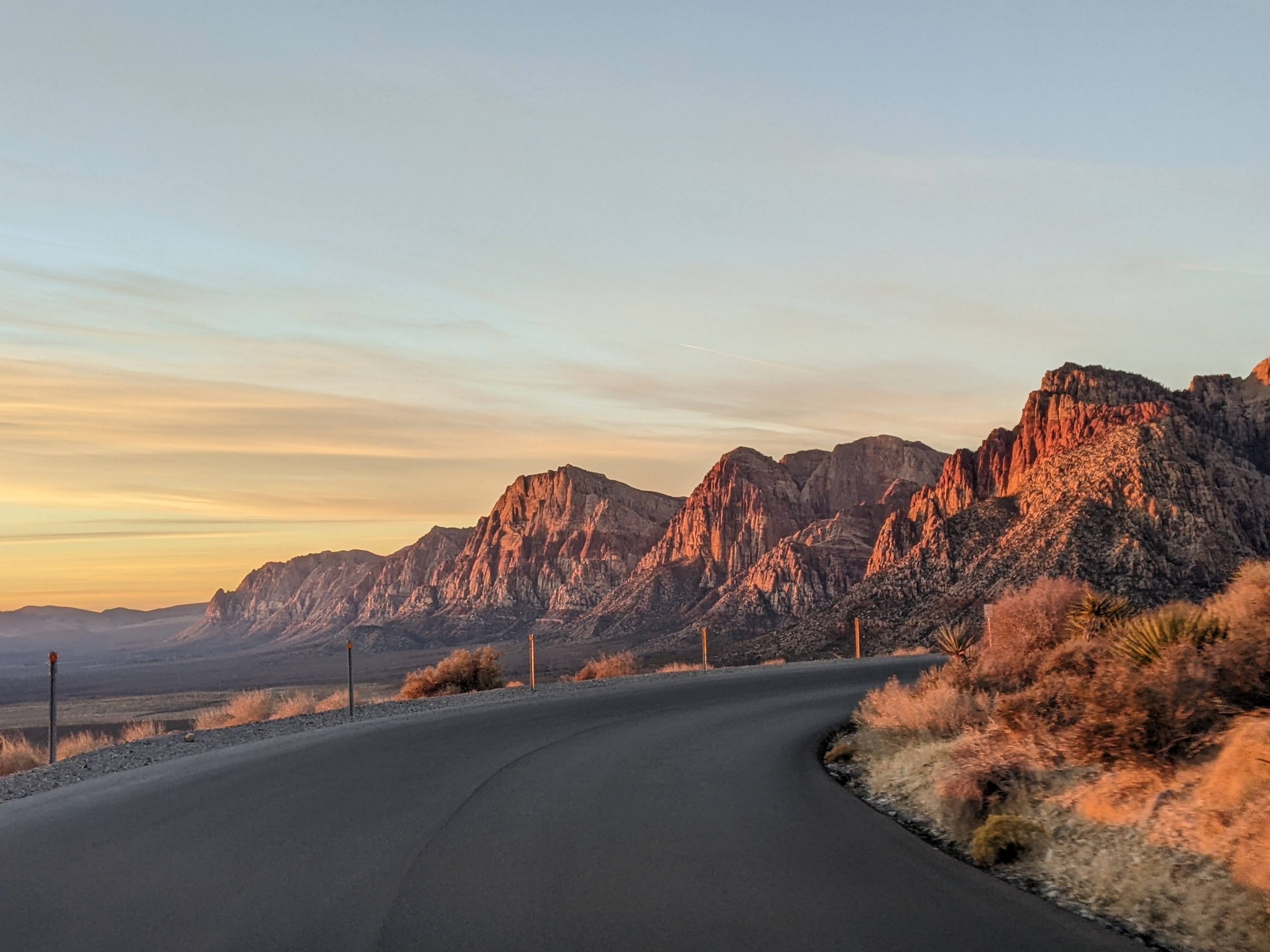 Sunrise at Red Rocks. I've been to uglier places.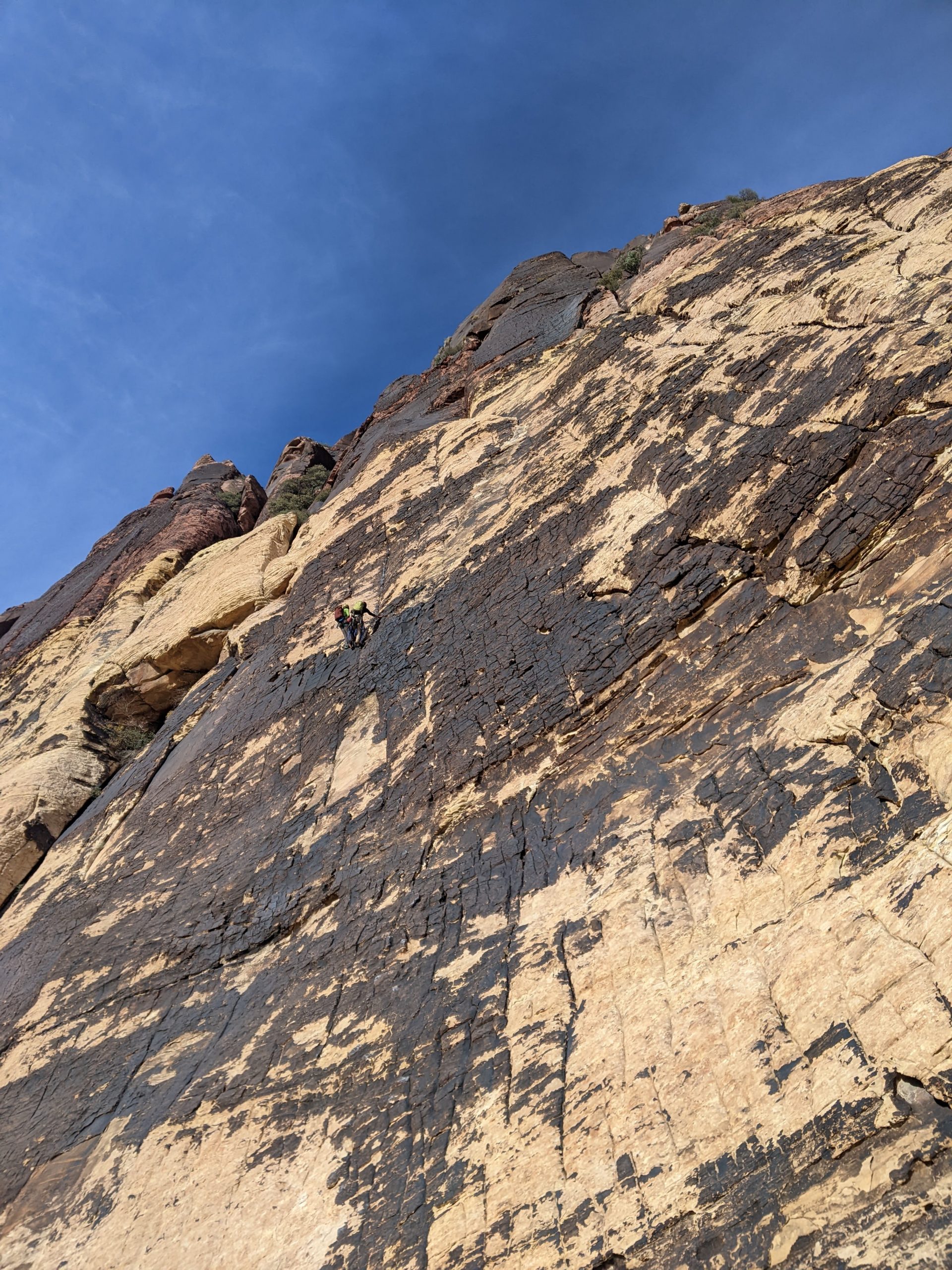 Armatron as viewed from the start of the climb.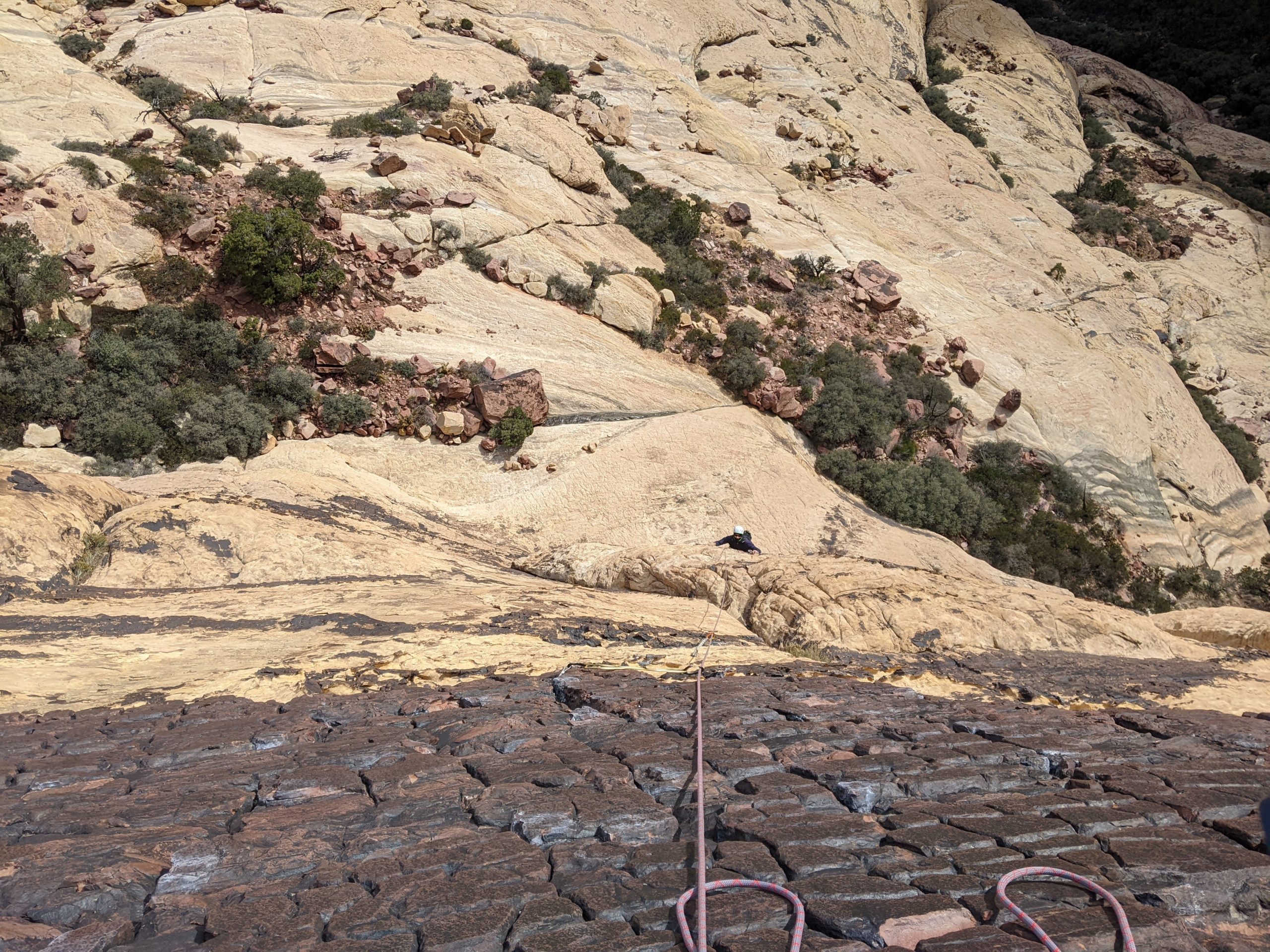 Pitch 1.


Pitch 3.


Top of Armatron. The infamous Rainbow wall shown in background.


Sport climbing on day 2. It was pretty epic. Unfortunately, we were rained out after about 4 hours. My Eddie Bauer down hoodie purchased for $20 on clearance from Costco remains among my favorite pieces of outdoor gear, alongside my $22 Walmart Wrangler pants.





After getting rained out on day 2, we went on a several hour hike in the rain. It's hard to imagine that the trailhead to this hike is about 15 minutes away from the Summerlin Costco.

If this dinosaur-decorated Bitcoin Las Vegas Bitcoin physical storefront doesn't instill confidence in the future of the digital currency, I don't know what will. Equally confidence inspiring is hearing young twenty-somethings in the airport talking about crypto and day-trading strategies. I have my popcorn at the ready to see how this will all end. My guess is that it won't be pretty, but who knows….?

Executive Dog… Costco is really pulling on my heartstrings with this one!!!


Speaking of Costco, this puzzle was the favorite thing I've ever seen. $7.99 Christmas gift for FC1. She loved it.






We played some Jackbox games over the break. The prompt for the question was "name something boring." My 9 year old FC4 said that listening to me explain marginal tax rates was the most boring thing in the world. Ouch!
This Month's Finances
The good:
The bad/abnormal:

$1,078 on six pairs of prescription glasses at Costco, which I somewhat arbitrarily categorized as "healthcare."

EyeMed insurance will reimburse $63*3=$189 of that.
I realize I could have gone cheaper at Zenni optical, but we've been very happy with Costco glasses over the past decade.

$730 for new tires ($470), tire pressure sensors ($180), and alignment ($80).

Our previous tires were 9 years old, so I guess this was long overdue.
Cars are more expensive to maintain than bikes. Luckily, our relatively low car usage (thanks to bikes and living close to places we like) helps reduce the operating expenses of our vehicles.
Full version downloadable here (link).



Footnotes:
Fidelity unambiguously has the best HSA on the market. $0 admin fees + $0 expense ratio funds.
I lazily approximate home value as my historical purchase price.
I have a 15Y mortgage which results in much larger principal payments than a 30Y mortgage. Since principal payments are simply transfers from one pocket (assets) to another (debt reduction), I treat such cash flows as savings.
~$0 cell phones described here.
All expenditures at Costco & Walmart are classified as "Food at home" for simplicity (even if it's laundry detergent, clothing, medicine, toys, etc).
Nobody knows the perfect asset allocation. Just pick one and run with it. Use a target date retirement fund as a benchmark if you want some guidance (link). If you prefer to DIY (as I do), then a three-fund portfolio is great (link).
My low portfolio expense ratio is the primary reason why I don't hold target-date funds, which have expense ratios anywhere from 0.16% to 1%. I can achieve a much lower expense ratio on my own due to Admiral shares, etc. And it's not hard. Plus, a DIY portfolio allows one to tax-loss-harvest more easily.
ETF's are slightly more annoying to hold relative to index funds. With ETF's, you must deal with bid-ask spreads as well as the inability to buy partial shares (Fidelity now offers fractional shares). With a simple index fund, you don't have to deal with either of these issues. Bogleheads discussion here (link).
I continue to own VTSAX rather than FZROX and in my taxable brokerage account because it is more tax efficient due to lower capital gains distributions. Bogleheads discussion here (link).
CA's 529 plan has the lowest expense ratio US equity index fund of any in the US (link). I'd have 100% of our 529 money there if not for the state tax deduction we receive in our own state.
Disclaimer: This site is for entertainment purposes only, as disclosed here: https://frugalprofessor.com/disclaimers/